Some patterns from Madame Weigel in the 1920s, 30s & 40s
A MADAME WEIGEL EXHIBITION IN MELBOURNE or VICTORIA or OTHER STATES, THEN TRAVELLING ON ...
please contact me if you or your organisation is interested in developing a new concept Madame Weigel exhibition to further her reawakening around Australia
MADAME WEIGEL NOW FEATURED ON ABC LANDLINE on Sunday 15 May 2022 -
watch on ABC IView!!
The finding of the first known photograph of Madame Weigel and her
Lady's Maid, friend and companion, Miss Sarah Neilson
This photograph was unveiled at the opening of the Madame Weigel Exhibition at
Templin Museum on Sunday April 10 - a unique moment in Madame Weigel's reawakening,
for Australian women's history, and the history of fashion and clothing in Australia.
TEMPLIN MUSEUM, FASSIFERN, Near BOONAH, QUEENSLAND
shows their Madame Weigel exhibition again - with new exhibits - due to popular demand!!
Now open each Sunday - check their website for details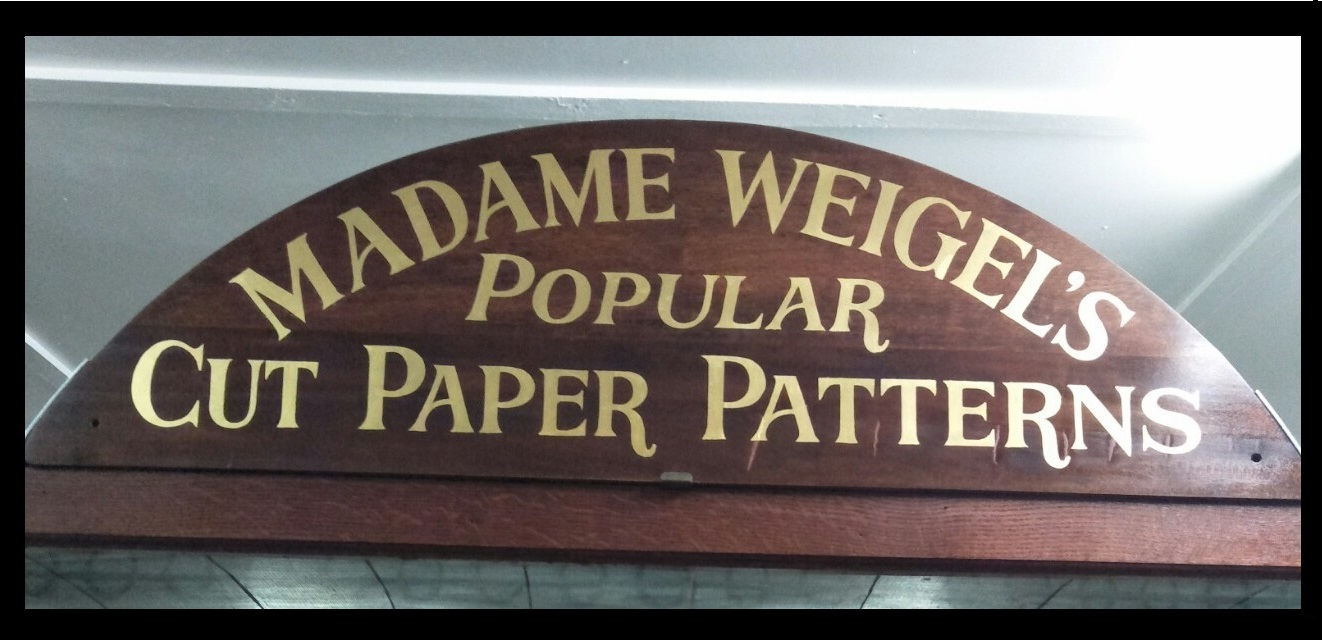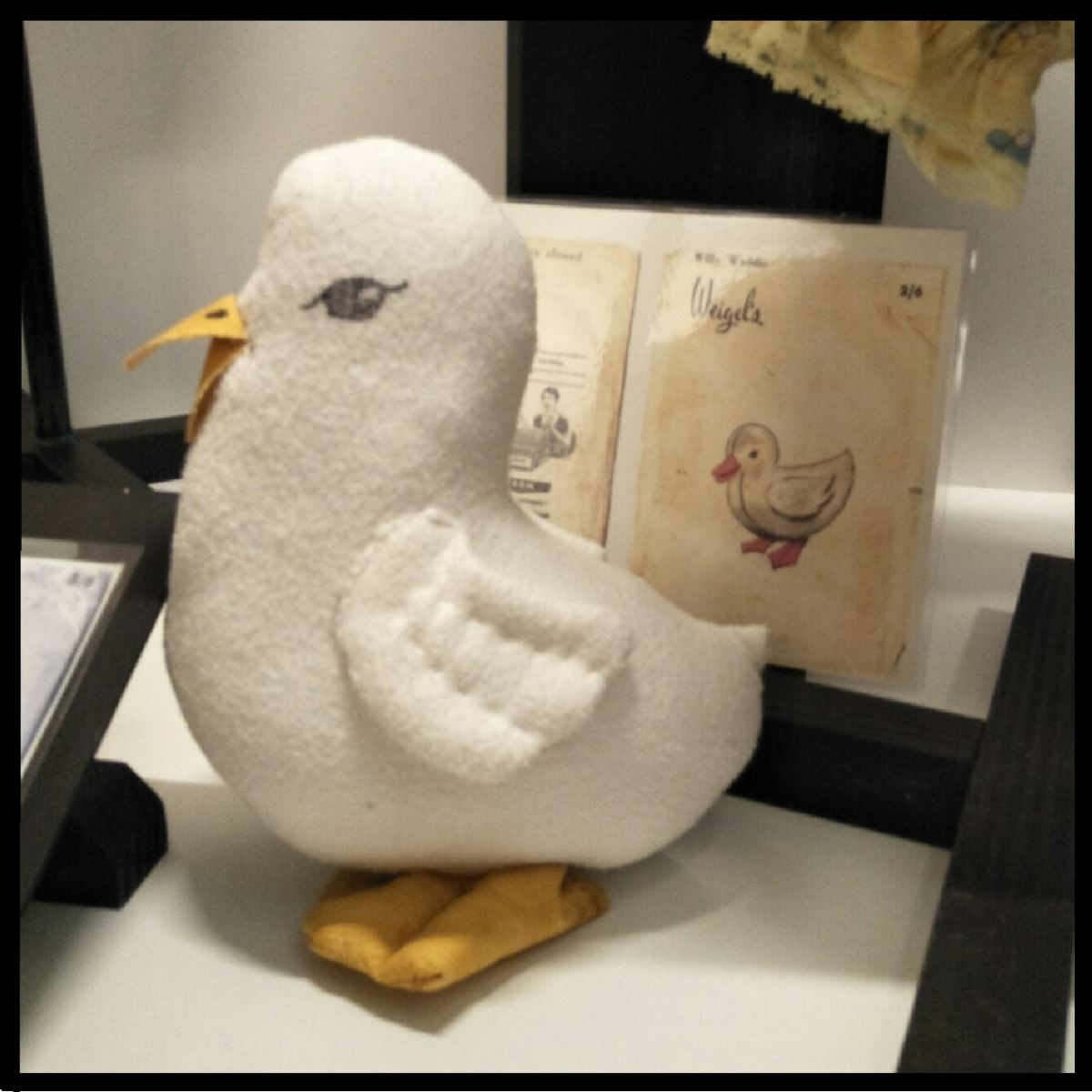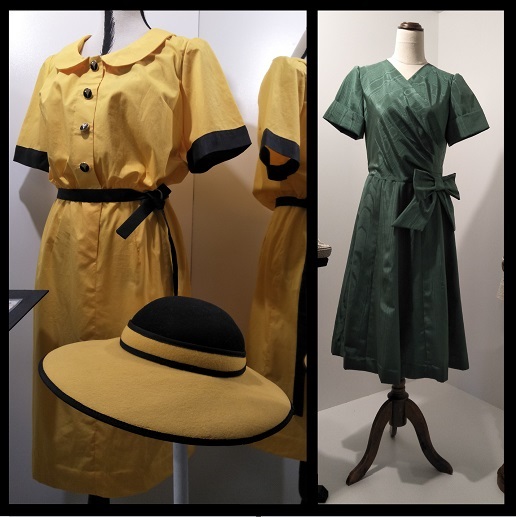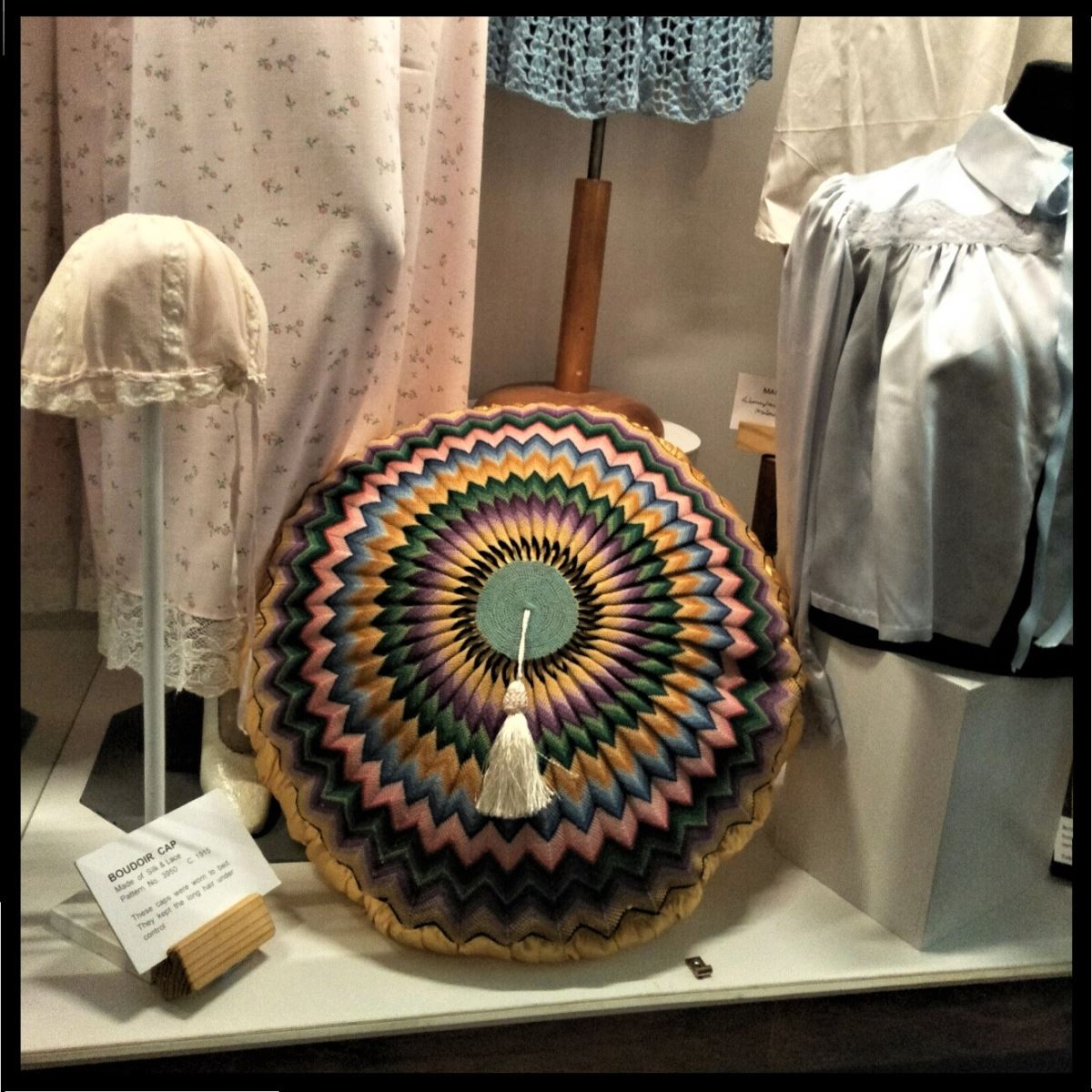 Book 4 - Madame Weigel's Millinery now published!!
a unique history of Australasian millinery - according to Madame Weigel!

Madame Weigel's paper pattern series was a vital part of life for many women who sewed at home in Australia and New Zealand. Started in 1878, Weigel's patterns spanned nine decades and gathered many devoted followers who needed, and loved, Madame's work. Now retrieved from the archives, I have researched, written, and self-funded the publication of four evidence-based studies, available to those who want to know more about Madame Weigel's life and work, the essence of which was her pattern series:
"Madame Weigel: the Woman who Clothed the Australasian Colonies" - a companion volume to the second book
"Madame Weigel's Patterns (1878-1950)" - a companion volume to the first book
"Madame Weigel's Sleeve Patterns: arms, shoulders, elbows, wrists, hands (1878-1950)" - a workbook, year by year, of sleeve patterns, articles, and notes
"Madame Weigel's Millinery (1878-1950) - a workbook on Madame's millinery and how to wear a hat
With Weigel's publications distributed throughout Australia and New Zealand, Madame Weigel soon became a household name. She worked alongside her husband, Oscar, to become the first commercial manufacturers of paper patterns in Australasia, and to publish Weigel's Journal of Fashion (1880-1915) and Madame Weigel's Journal of Fashion (1915-1950). Finally, after 91 years of business and millions of patterns sold, Madame Weigel's paper pattern business closed in 1969.
Madame Weigel's patterns represented high fashion to the readers of Weigel's Journal of Fashion, and this was how she issued her new patterns - through her journal, a key marketing tool. She also repeated many patterns in the journal, now found to represent more everyday clothing - those garments that were useful time and again and in steady demand for practical home sewing.
Patterns in the Madame Weigel series show what women were sewing, who they were sewing for, which patterns offered the latest fashions, and those that were popular time and again, sometimes for decades. Madame Weigel had an enormous following of loyal readers, including many women who used her patterns across the generations, and across the lifecycle from babies to 'matrons' - her term for the mature woman.
If you're interested in the history of fashion and clothing in Australasia, in home sewing, vintage or retro fashion, then Madame Weigel - Australia's first fashion designer - will fascinate you.
Listen to ABC Radio National's BOOKS & ARTS DAILY for
"MADAME WEIGEL: colonial fashionista" ... Michael Cathcart interviews Veronica Lampkin