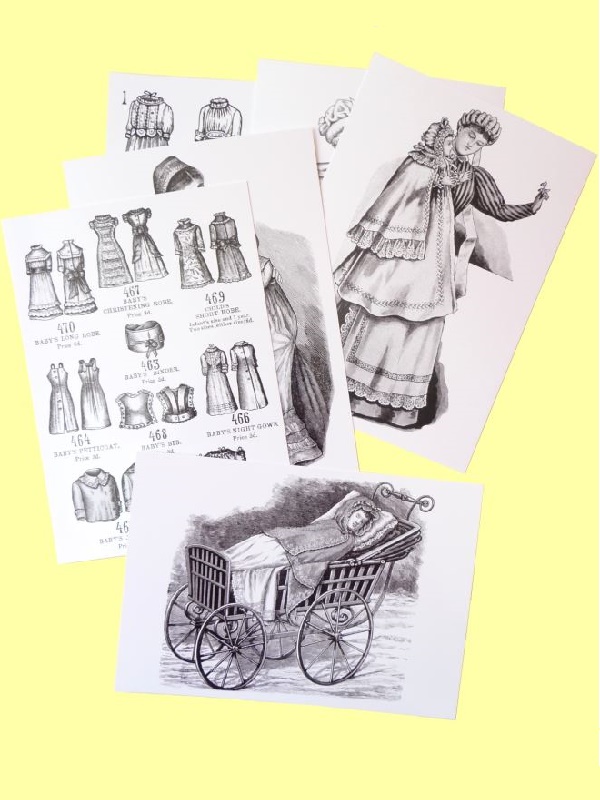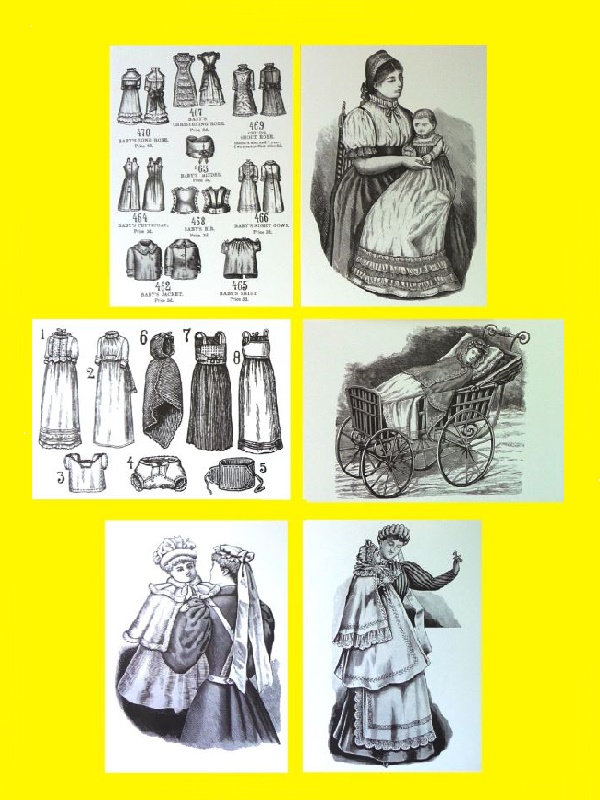 SEWING FOR BABY: A selection of Madame Weigel's baby patterns (1882-1895)
Set of 6 A5 postcards (210 x 148mm), printed on quality 350gsm card with a glossy finish. The reverse side of each card is printed with a pattern description.
A wonderful glimpse of how Madame Weigel expected her middle class readers to clothe their babies - or rather, the nannies of these children. From the nine piece outfit from 1882 to the amazing pram from 1890, and the two uniformed nannies from 1894 and 1895, this set offers a glimpse of times truly gone by.
Women then were so clever to sew such fabulous infant's wardrobes.
These postcards are the largest size in the range - A5 (half of A4) - so offer a wider range of possible uses such as Baby Shower, Christening, or Naming Ceremony invitations, or Birth Announcement cards.
Postcards included are:
Patterns 464-470: Baby's Outfit (1882)
Pattern 470: Baby's Long Robe (1882)
Pattern 1225: Infant's Wardrobe (1890)
Pattern 1225: Infant's Wardrobe - in Pram (1890)
Pattern 1782: Infant's Long Cloak (1895)
Pattern 1630: Infant's Pelisse (1894)
10.00 AUD
People also love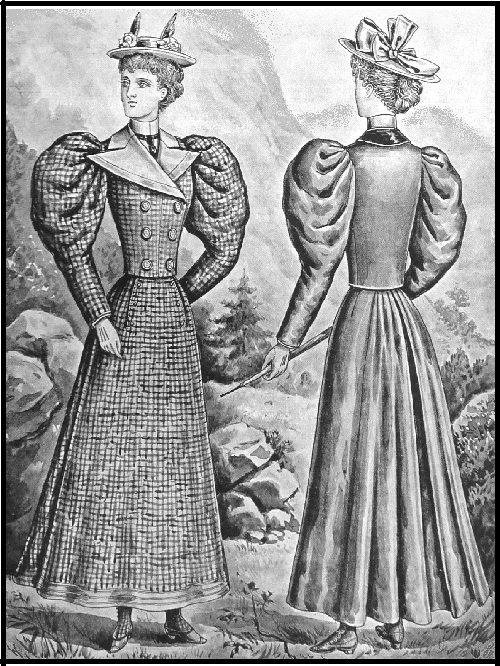 28 Jan 2016

1:23 PM
LADY'S RATIONAL COSTUME: Pattern 1710: Eton Jacket & Pattern 1711: Lady's Rational Walking Skirt
Two patterns from 1895 show new and daring developments for women - adventure in the mountains AND a skirt that allowed such activity through easier walking.


Madame Weigel was busy in the Swiss mountains at this time, and may well have developed this outfit to wear herself. She loved sports for women and encouraged women to get out and about just as she did!
More...
2.00 AUD
Add to Cart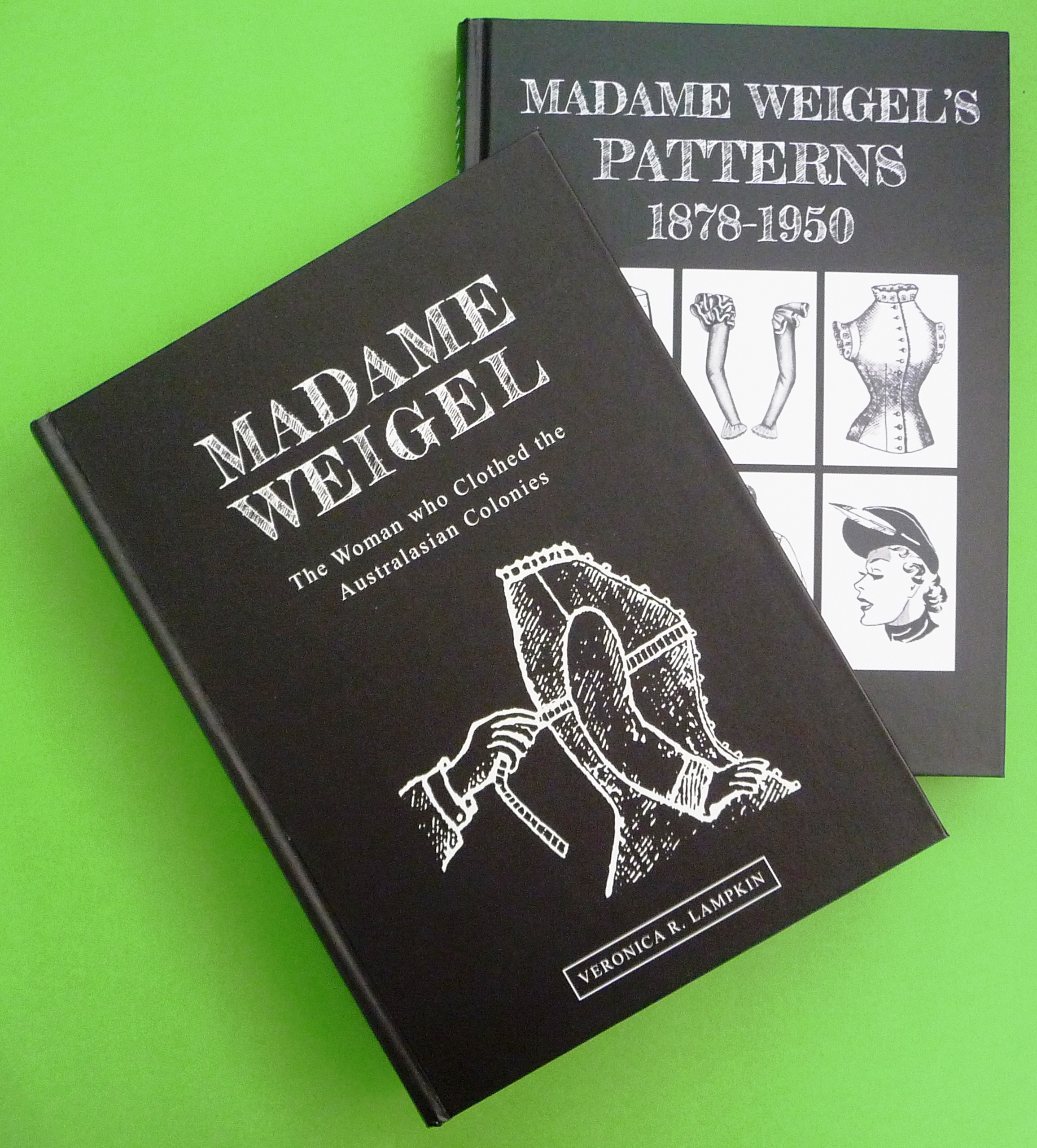 16 Apr 2020

11:00 AM
TWO BOOK DEAL
"Madame Weigel: the Woman who Clothed the Australasian Colonies" PLUS "Madame Weigel's Patterns (1878-1950)". Book One presents a biography of Madame Weigel, Book Two the history of Madame Weigel's pattern series from 1878 to 1950.
More...
95.00 AUD
Add to Cart