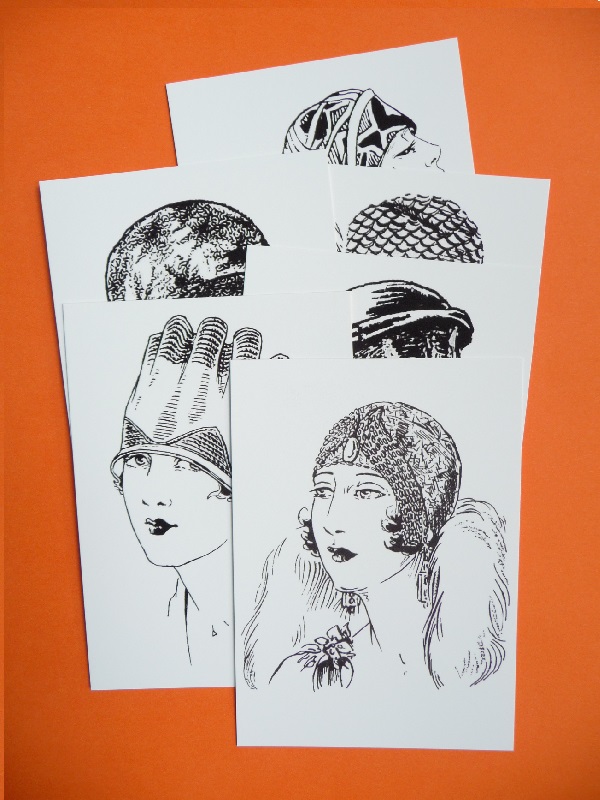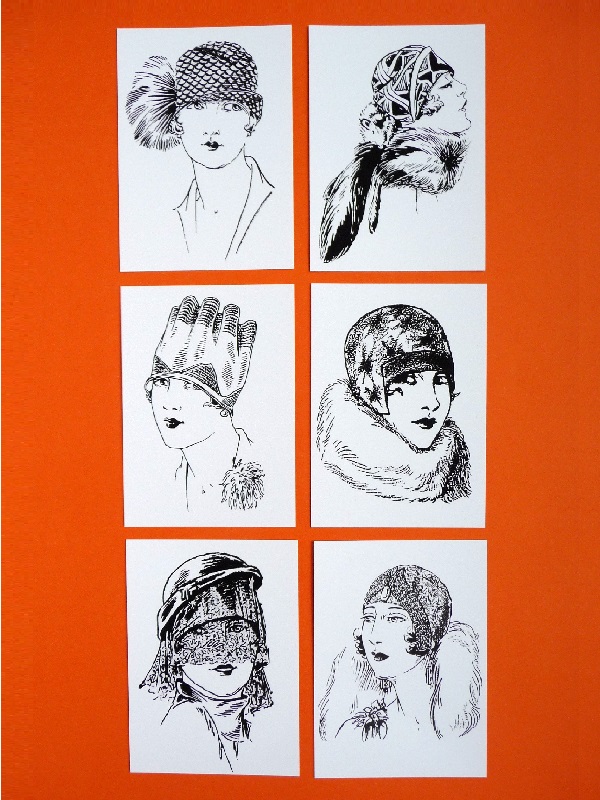 1920s MILLINERY: hats from 'Madame Weigel's Journal of Fashion'
Six postcards of 1920s hats, A6 in size (148 x 105mm), printed on quality 350gsm card with a glossy finish. The reverse side of each card is printed with the hat's description and date.
With the new freedoms of the 1920s, women's fashion changed significantly, including hats. Millinery in the 1920s saw cloche hats all the rage, close to the head over the new Eton crop or shingle cut. Madame Weigel's journal saw this style as 'becoming' to most women, comfortable, often very smart, and 'undeniably useful'. This set of 1920s millinery postcards shows how versatile the style could be.
Postcards included in this set:
An Attractive Transparent Hat of Looped Tagel Straw, 1926
Fashionable Lenci Felt Hat with Fox Fur Choker, 1927
Matron's Hat of Fawn Corded Ribbon Trimmed in Tagel Straw, 1927
Up-to-Date Helmet Hat in Marble Felt, 1928
The New Eye Veil, Shown on a Matron's Hat, 1928
The Beaded Theatre Cap, 1929
8.00 AUD
People also love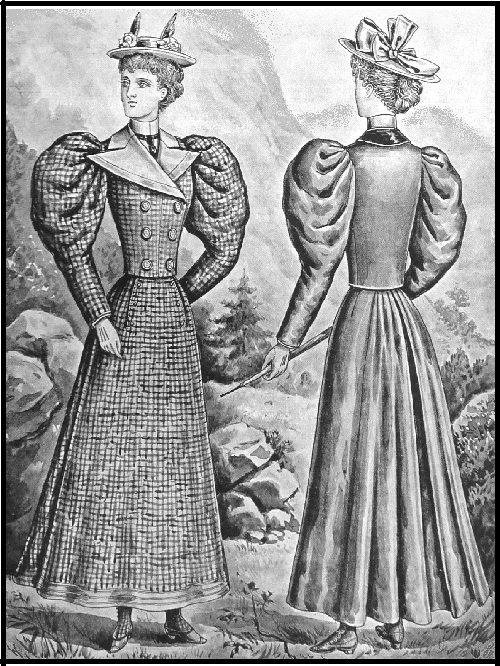 28 Jan 2016

1:23 PM
LADY'S RATIONAL COSTUME: Pattern 1710: Eton Jacket & Pattern 1711: Lady's Rational Walking Skirt
Two patterns from 1895 show new and daring developments for women - adventure in the mountains AND a skirt that allowed such activity through easier walking.


Madame Weigel was busy in the Swiss mountains at this time, and may well have developed this outfit to wear herself. She loved sports for women and encouraged women to get out and about just as she did!
More...
2.00 AUD
Add to Cart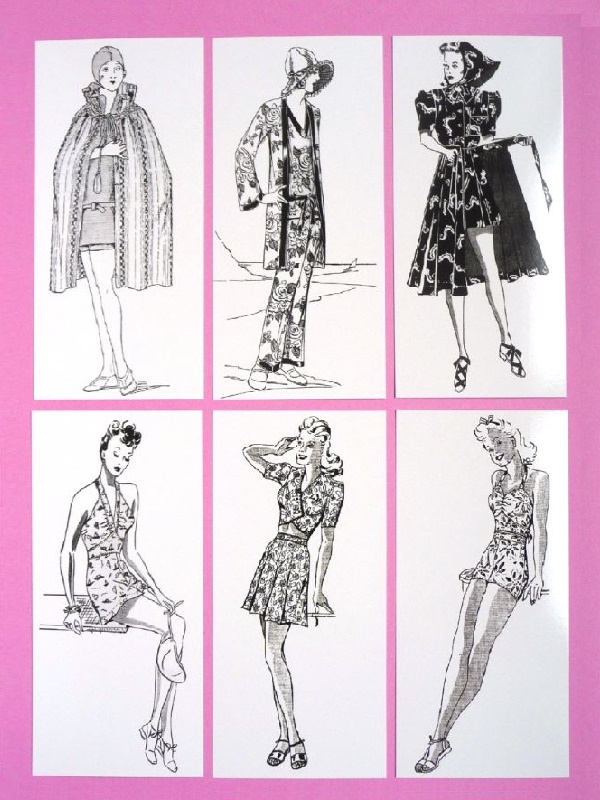 11 Apr 2015

10:28 AM
SUMMER BATHING: Six Madame Weigel's bathing suit patterns (1928-45)
A fabulous set of 6 postcards, DL in size (210x99mm), printed on quality 350gsm card with a glossy finish. The reverse side is printed with a pattern description.
More...
9.00 AUD
Add to Cart