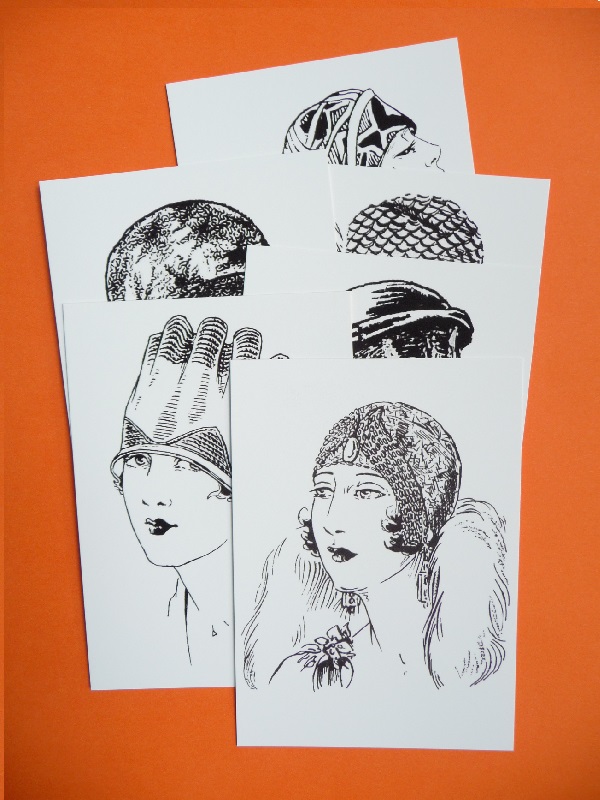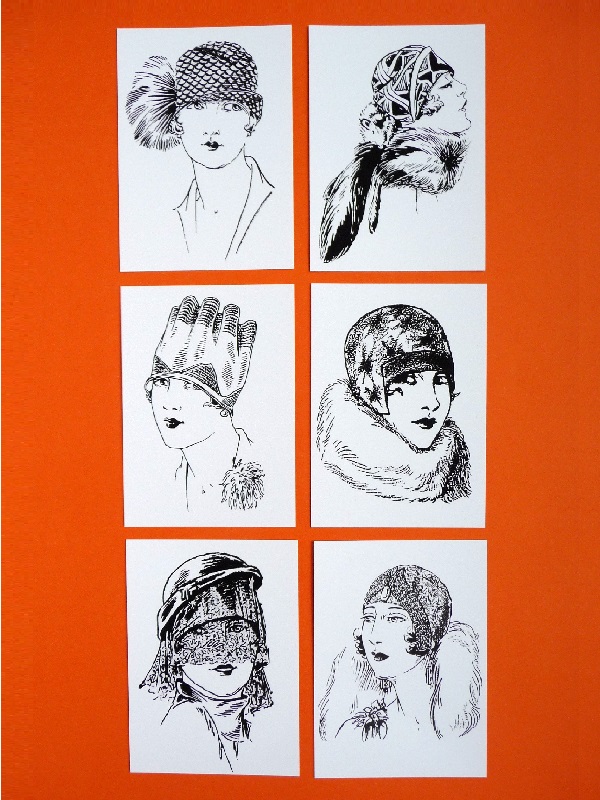 1920s MILLINERY: hats from 'Madame Weigel's Journal of Fashion'
Six postcards of 1920s hats, A6 in size (148 x 105mm), printed on quality 350gsm card with a glossy finish. The reverse side of each card is printed with the hat's description and date.
With the new freedoms of the 1920s, women's fashion changed significantly, including hats. Millinery in the 1920s saw cloche hats all the rage, close to the head over the new Eton crop or shingle cut. Madame Weigel's journal saw this style as 'becoming' to most women, comfortable, often very smart, and 'undeniably useful'. This set of 1920s millinery postcards shows how versatile the style could be.
Postcards included in this set:
An Attractive Transparent Hat of Looped Tagel Straw, 1926
Fashionable Lenci Felt Hat with Fox Fur Choker, 1927
Matron's Hat of Fawn Corded Ribbon Trimmed in Tagel Straw, 1927
Up-to-Date Helmet Hat in Marble Felt, 1928
The New Eye Veil, Shown on a Matron's Hat, 1928
The Beaded Theatre Cap, 1929
8.00 AUD
People also love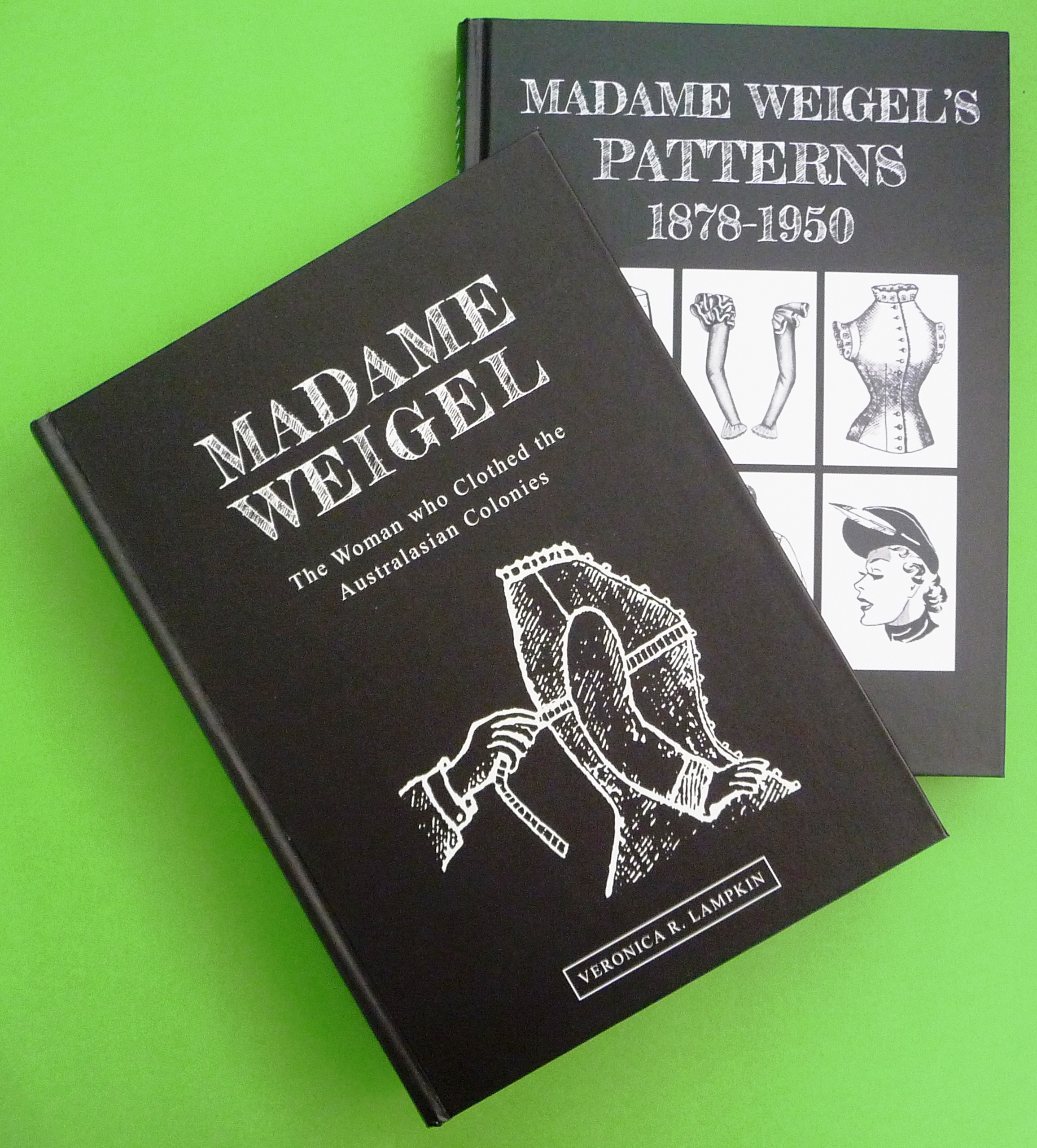 16 Apr 2020

11:00 AM
TWO BOOK DEAL
"Madame Weigel: the Woman who Clothed the Australasian Colonies" PLUS "Madame Weigel's Patterns (1878-1950)". Book One presents a biography of Madame Weigel, Book Two the history of Madame Weigel's pattern series from 1878 to 1950.
More...
95.00 AUD
Add to Cart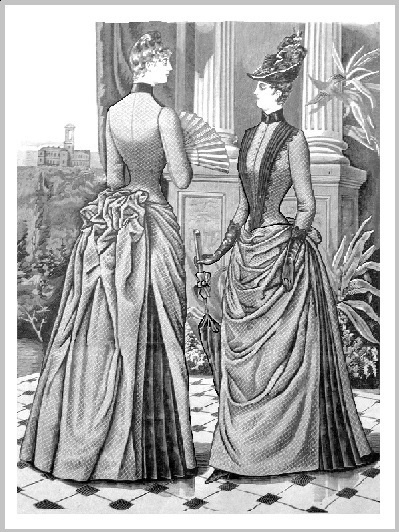 11 Apr 2015

8:56 AM
PROMENADING POLONAISE: Pattern 1068: Lady's Polonaise (1888)
Pattern 1068: Lady's Polonaise from Weigel's Journal of Fashion, October 1888, was teamed with Pattern 644: Lady's Plain Skirt from March 1884. This made a up a lady's costume.

The pattern text emphasised the approaching summer, and light summer fabrics were recommended. A style seen as suitable for the slender or the 'stout' (the larger figure!), the draperies of the polonaise were a principal feature, gathered in 'uneven puffs' and covering the skirt beneath.
More...
2.00 AUD
Add to Cart