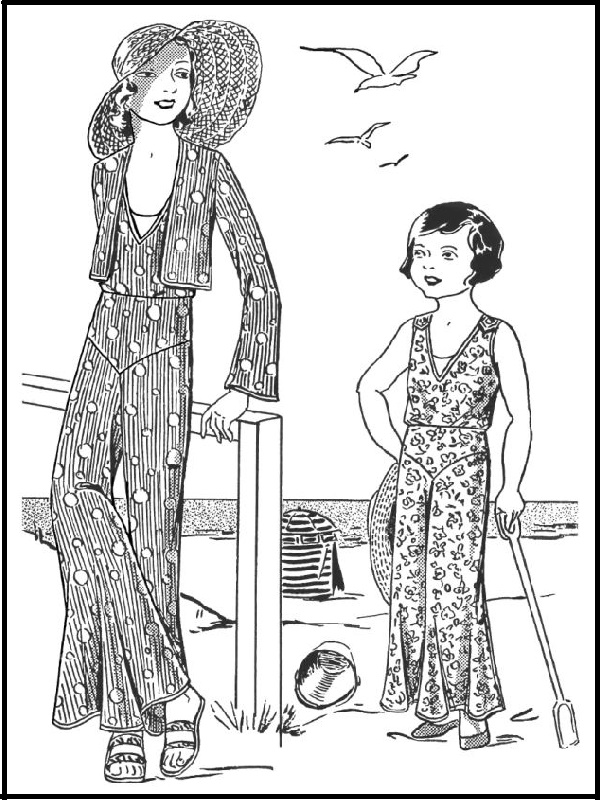 AT THE BEACH: Pattern 5781: Girl's Beach Suit
"Beach suits are as popular with the children as they are with adults. They are made on exactly the same lines" - so said the pattern text in Madame Weigel's Journal of Fashion, January 1932. The pattern came with or without a bolero. Girls enjoying the beach together - or perhaps, sisters!
This postcard is A5 in size (148 x 210mm), printed on quality 350gsm card with a glossy finish. The reverse side is printed with a pattern description.
2.00 AUD
People also love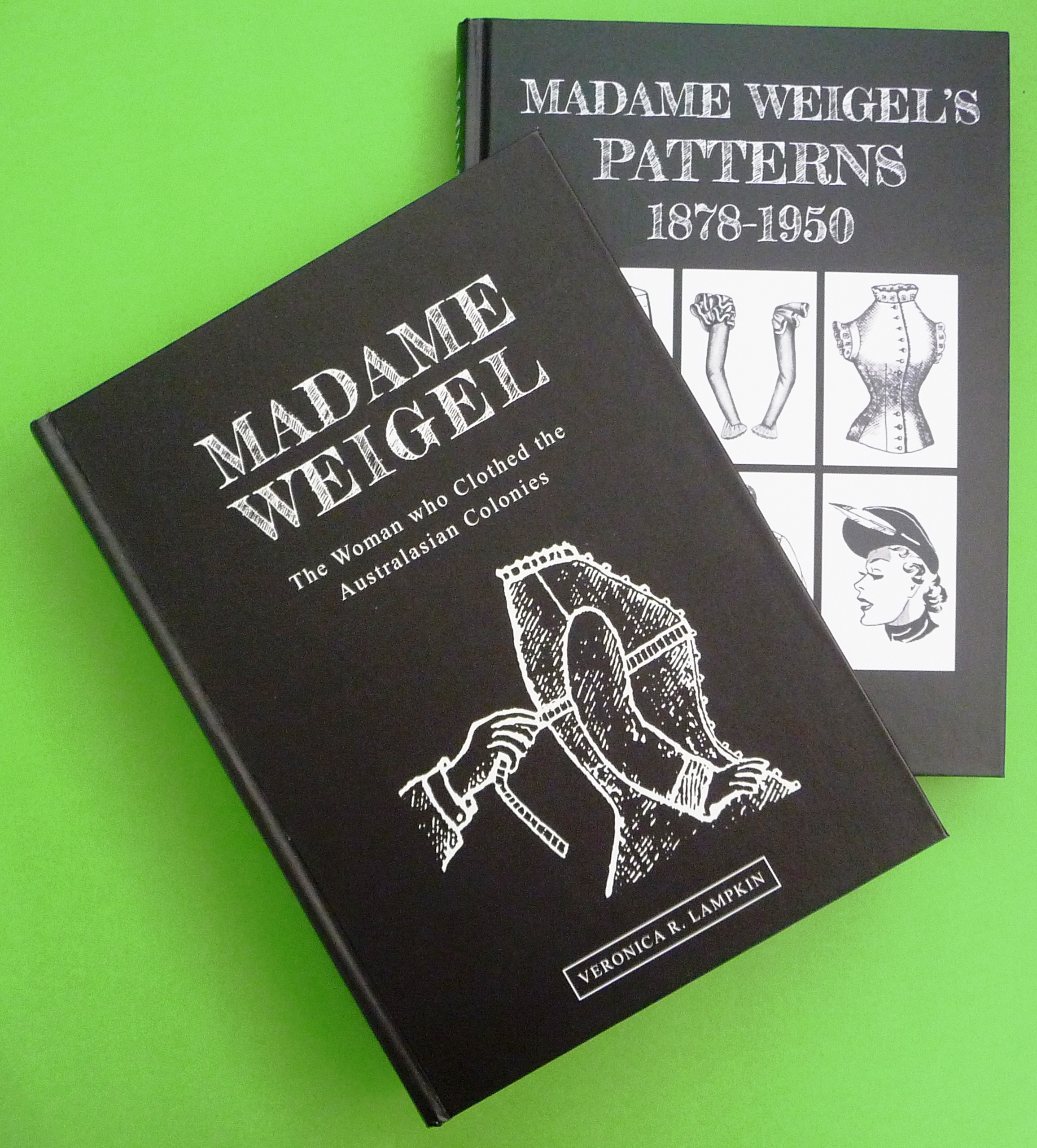 16 Apr 2020

11:00 AM
TWO BOOK DEAL
"Madame Weigel: the Woman who Clothed the Australasian Colonies" PLUS "Madame Weigel's Patterns (1878-1950)". Book One presents a biography of Madame Weigel, Book Two the history of Madame Weigel's pattern series from 1878 to 1950.
More...
95.00 AUD
Add to Cart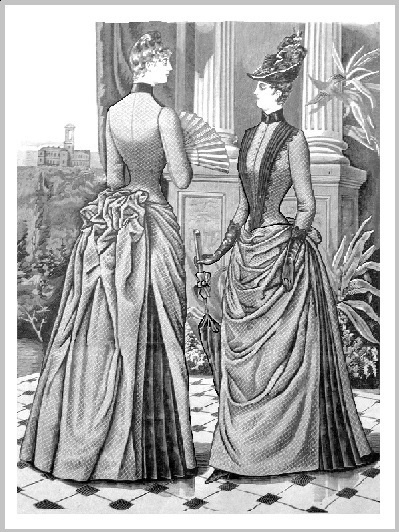 11 Apr 2015

8:56 AM
PROMENADING POLONAISE: Pattern 1068: Lady's Polonaise (1888)
Pattern 1068: Lady's Polonaise from Weigel's Journal of Fashion, October 1888, was teamed with Pattern 644: Lady's Plain Skirt from March 1884. This made a up a lady's costume.

The pattern text emphasised the approaching summer, and light summer fabrics were recommended. A style seen as suitable for the slender or the 'stout' (the larger figure!), the draperies of the polonaise were a principal feature, gathered in 'uneven puffs' and covering the skirt beneath.
More...
2.00 AUD
Add to Cart