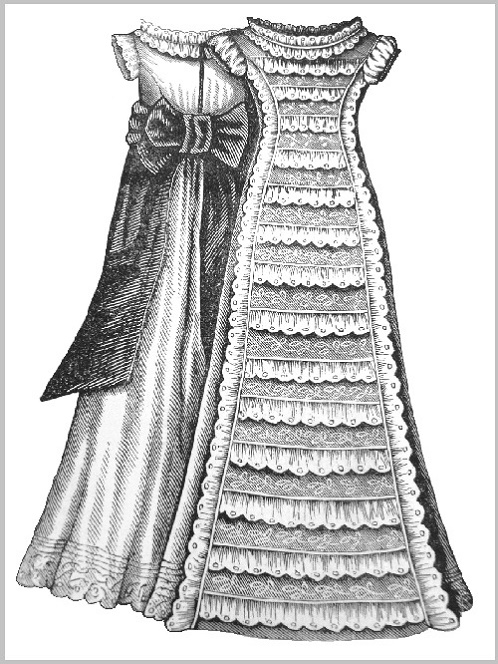 CHRISTENING ROBE: Pattern 467: Baby's Christening Robe (1882)
A stunning christening robe pattern, dated 1882. Perfect to use as invitations for a baby's christening or naming ceremony, this beautiful postcard shows one of Madame Weigel's earliest patterns.
Pattern 467: Baby's Christening Robe was a long flowing gown, decorated with elaborate bands of trimming and lace. At the back, a sumptuous bow with long trailing ends.
This postcard is A5 in size (148 x 210mm), printed on quality 350gsm card with a glossy finish. The reverse side is printed with a pattern description.
2.00 AUD
People also love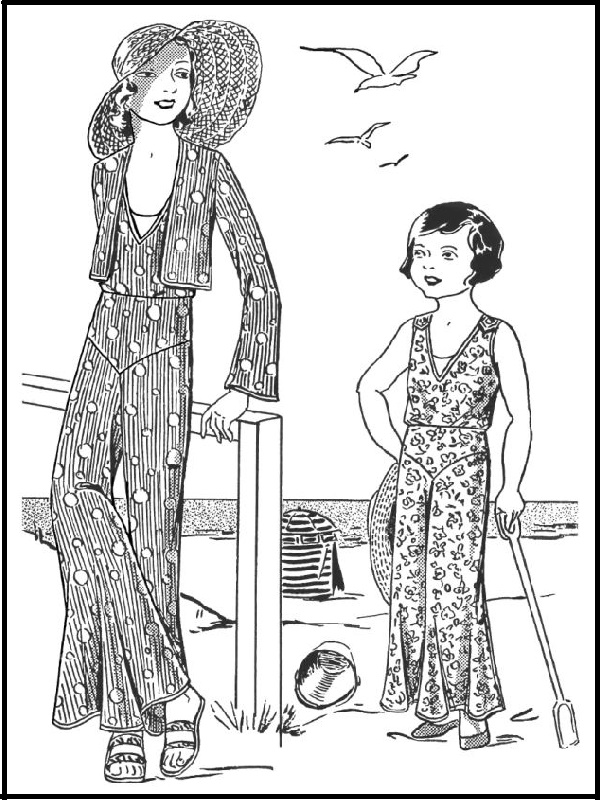 10 Sep 2016

3:31 PM
AT THE BEACH: Pattern 5781: Girl's Beach Suit
"Beach suits are as popular with the children as they are with adults. They are made on exactly the same lines" - so said the pattern text in Madame Weigel's Journal of Fashion, January 1932. The pattern came with or without a bolero. Girls enjoying the beach together - or perhaps, sisters!
More...
2.00 AUD
Add to Cart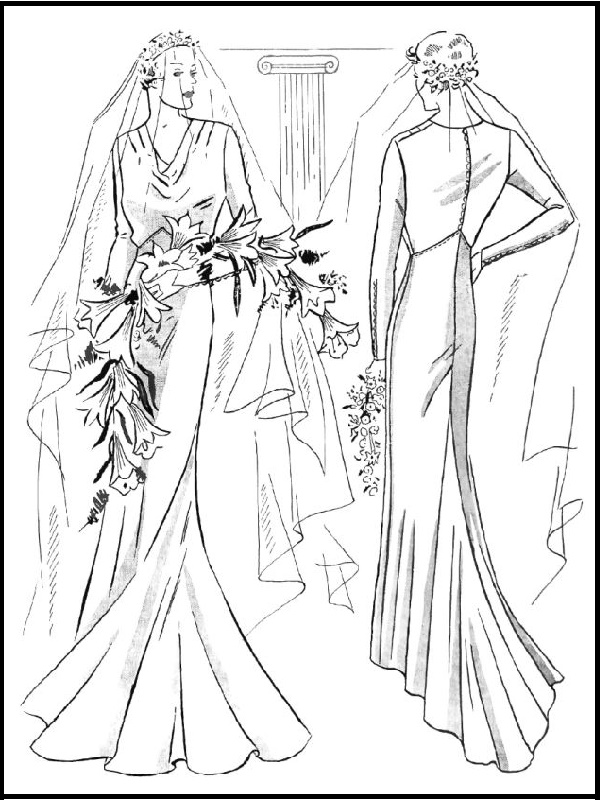 22 Jun 2016

1:00 PM
BRIDAL ELEGANCE: Pattern 6177: Bride's Dress (1935)
'Very lovely is this bridal dress with its stately lines, and graceful train. It has long close-fitting sleeves.' - so read the pattern text when issued in Madame Weigel's Journal of Fashion in 1935.

Recommended fabrics were satin, velvet, lace, or crepe de chine. Such elegance!

A perfect card for invitations to bridal shower parties and thank you notes.
More...
2.00 AUD
Add to Cart