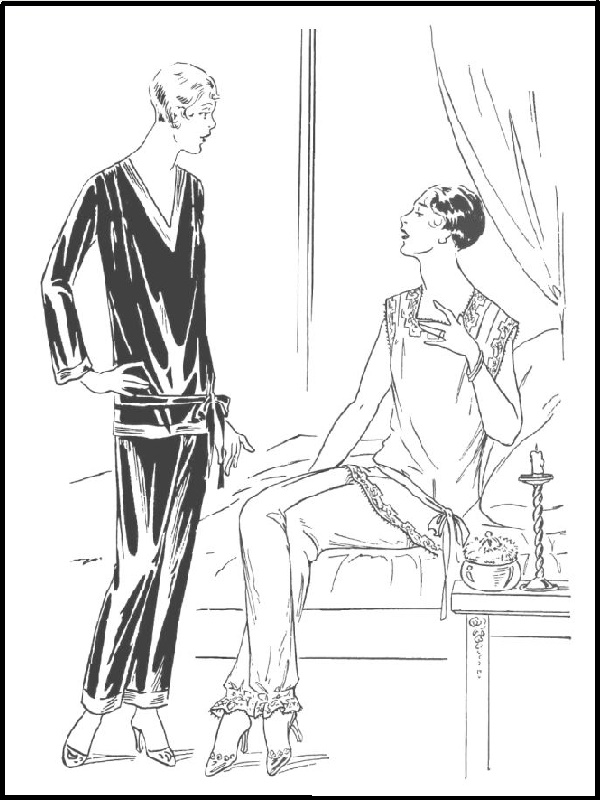 LADY'S PYJAMAS: Pattern 5383: Lady's Pyjamas, in Two Styles (1928)
'These dainty pyjamas are very simply made, and are suitable for summer or winter wear' - read the pattern text.
Issued in 1928 in Madame Weigel's Journal of Fashion, these elegant slimline pyjamas reflected the style of the decade. Two styles were offered: in v-neck with contrasting bands, or square neck with filet insertion. The pyjamas legs could be loose or drawn in.
Suggested fabrics were viyella, winceyette, crepe de chine, Fuji silk, or washing satin. Gorgeous!
This postcard is A5 in size (148 x 210mm), printed on quality 350gsm card with a glossy finish. The reverse side is printed with a pattern description.
2.00 AUD
People also love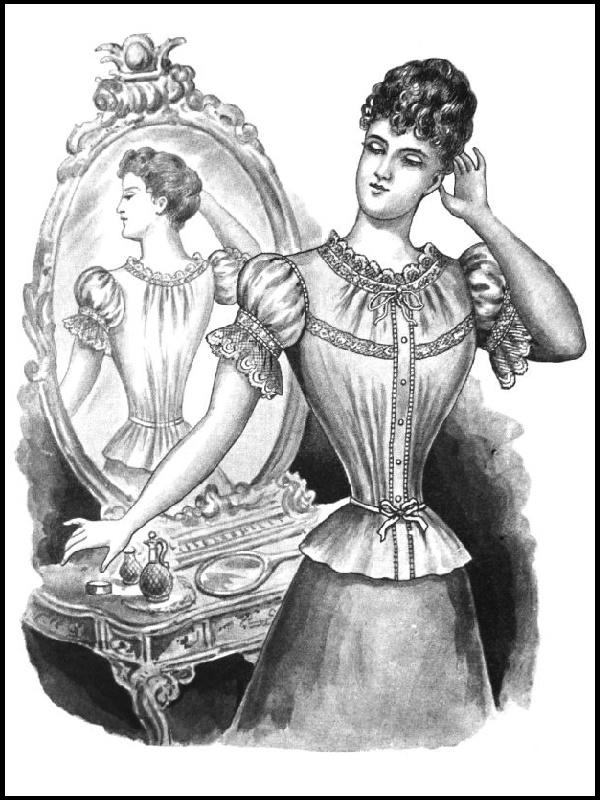 10 Sep 2016

3:39 PM
1895 CORSETRY: Pattern 1766: Lady's Corset Bodice
The pattern text read: "The bodice is made without seams, having an aperture for the armholes; it is slightly gathered to conform it to the neck, and at the centre back". A draw string shaped the waist, tied in front. Such a great fashion illustration.
More...
2.00 AUD
Add to Cart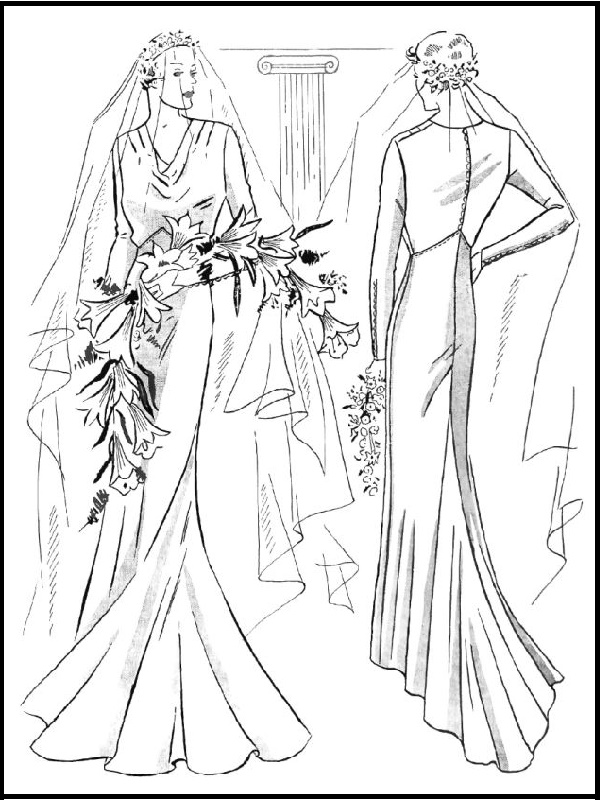 22 Jun 2016

1:00 PM
BRIDAL ELEGANCE: Pattern 6177: Bride's Dress (1935)
'Very lovely is this bridal dress with its stately lines, and graceful train. It has long close-fitting sleeves.' - so read the pattern text when issued in Madame Weigel's Journal of Fashion in 1935.

Recommended fabrics were satin, velvet, lace, or crepe de chine. Such elegance!

A perfect card for invitations to bridal shower parties and thank you notes.
More...
2.00 AUD
Add to Cart