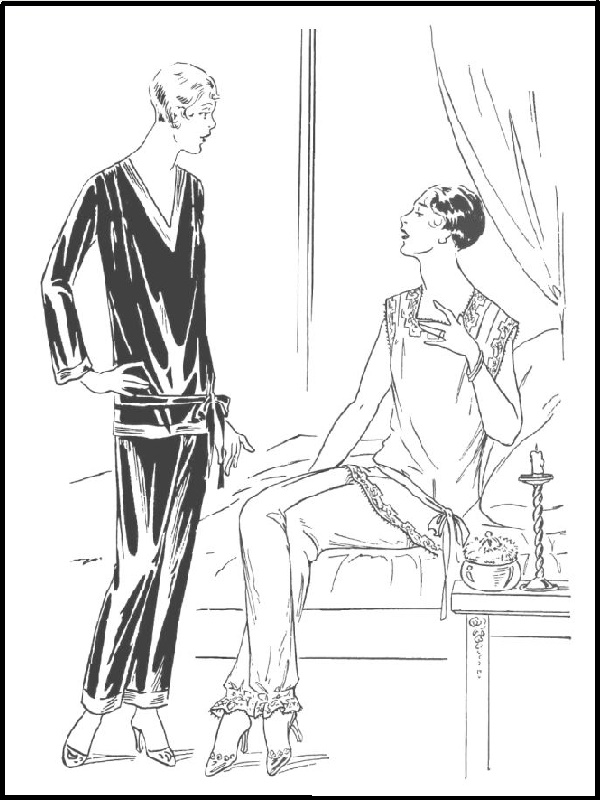 LADY'S PYJAMAS: Pattern 5383: Lady's Pyjamas, in Two Styles (1928)
'These dainty pyjamas are very simply made, and are suitable for summer or winter wear' - read the pattern text.
Issued in 1928 in Madame Weigel's Journal of Fashion, these elegant slimline pyjamas reflected the style of the decade. Two styles were offered: in v-neck with contrasting bands, or square neck with filet insertion. The pyjamas legs could be loose or drawn in.
Suggested fabrics were viyella, winceyette, crepe de chine, Fuji silk, or washing satin. Gorgeous!
This postcard is A5 in size (148 x 210mm), printed on quality 350gsm card with a glossy finish. The reverse side is printed with a pattern description.
2.00 AUD
People also love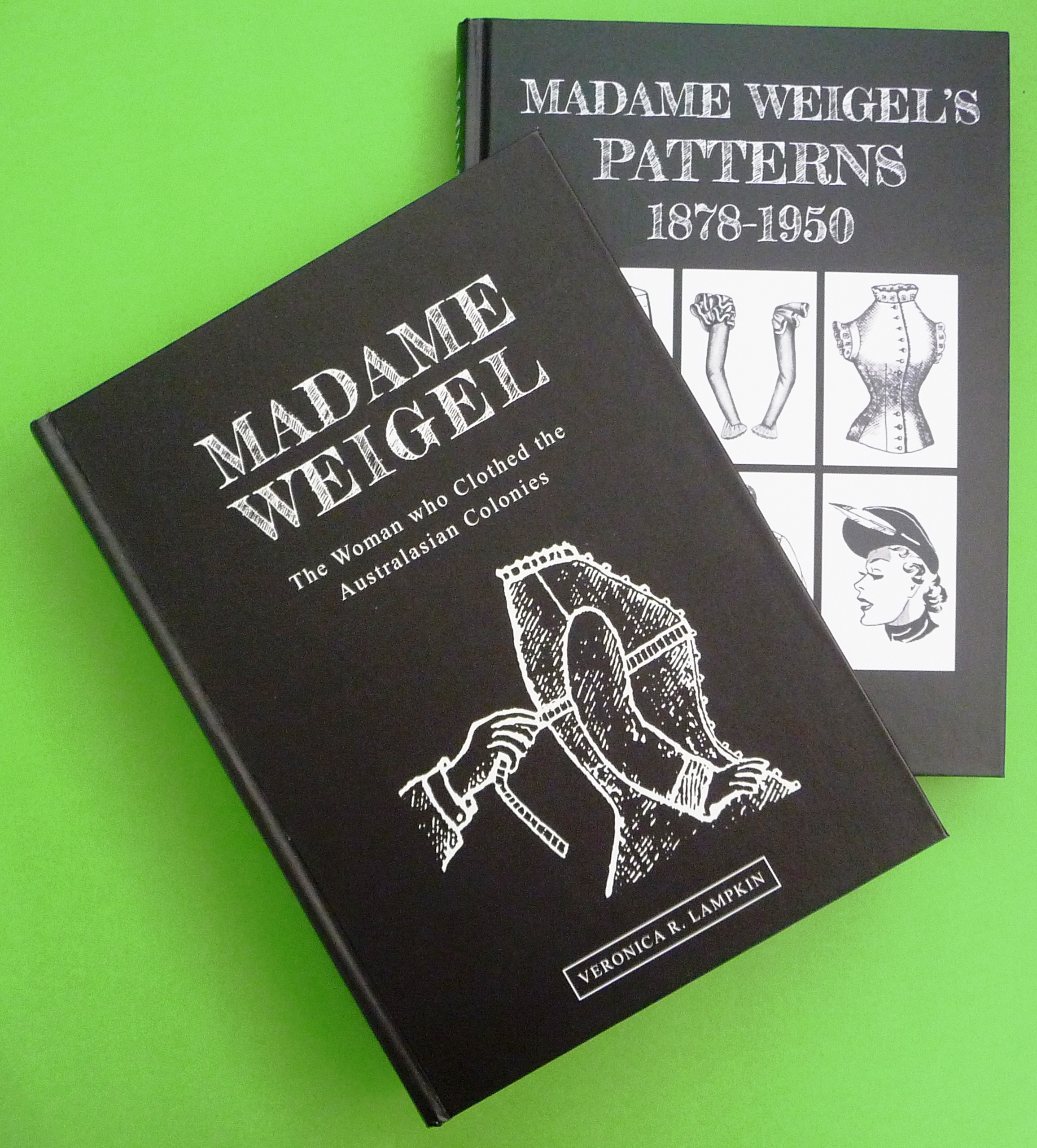 16 Apr 2020

11:00 AM
TWO BOOK DEAL
"Madame Weigel: the Woman who Clothed the Australasian Colonies" PLUS "Madame Weigel's Patterns (1878-1950)". Book One presents a biography of Madame Weigel, Book Two the history of Madame Weigel's pattern series from 1878 to 1950.
More...
95.00 AUD
Add to Cart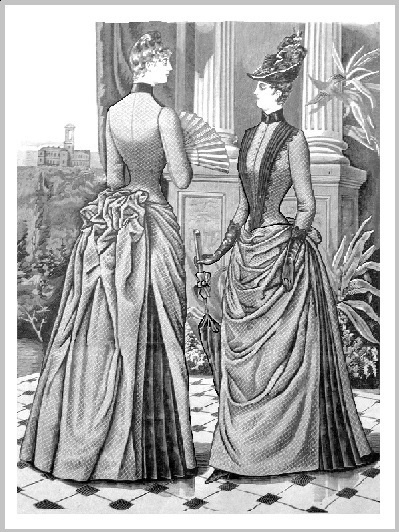 11 Apr 2015

8:56 AM
PROMENADING POLONAISE: Pattern 1068: Lady's Polonaise (1888)
Pattern 1068: Lady's Polonaise from Weigel's Journal of Fashion, October 1888, was teamed with Pattern 644: Lady's Plain Skirt from March 1884. This made a up a lady's costume.

The pattern text emphasised the approaching summer, and light summer fabrics were recommended. A style seen as suitable for the slender or the 'stout' (the larger figure!), the draperies of the polonaise were a principal feature, gathered in 'uneven puffs' and covering the skirt beneath.
More...
2.00 AUD
Add to Cart