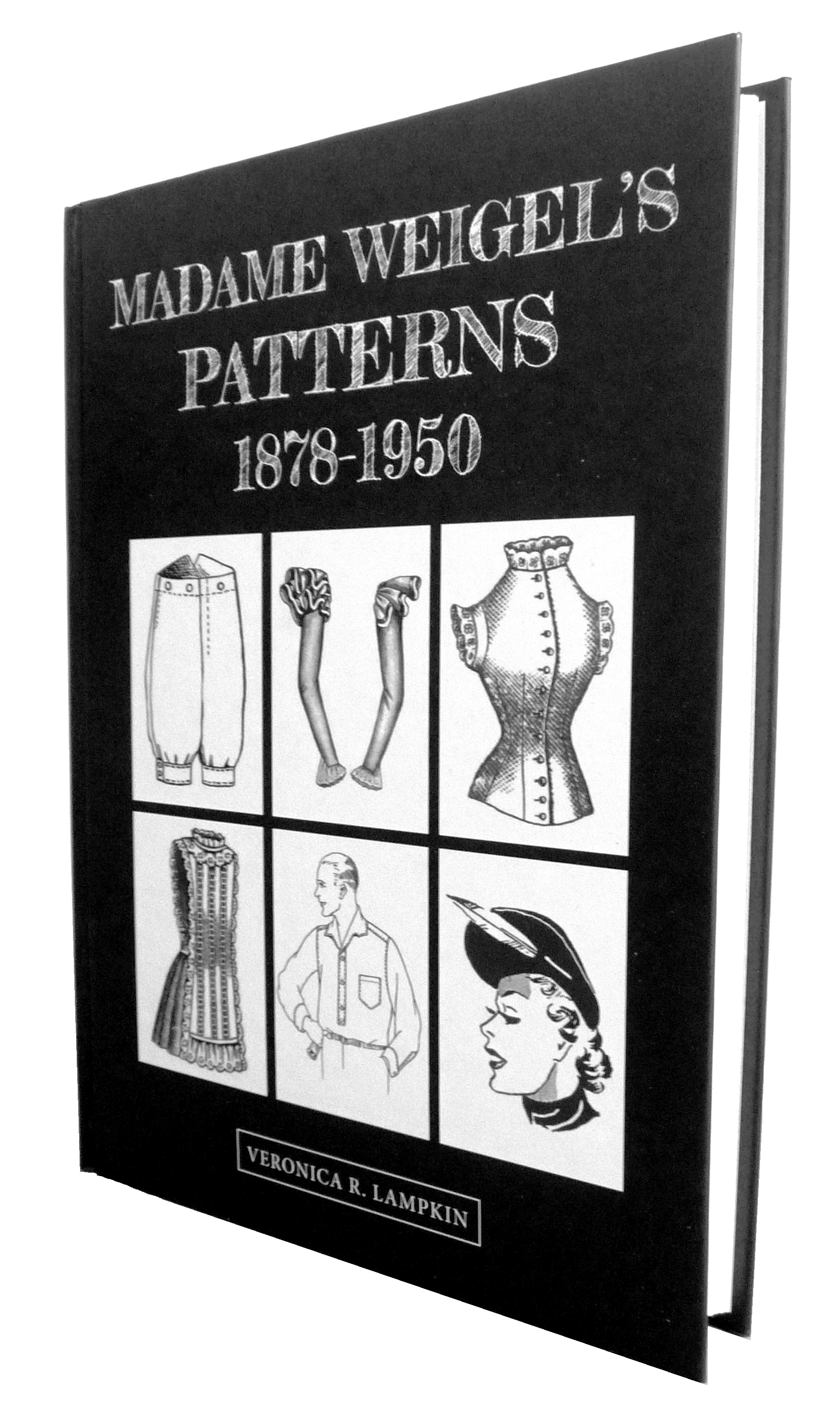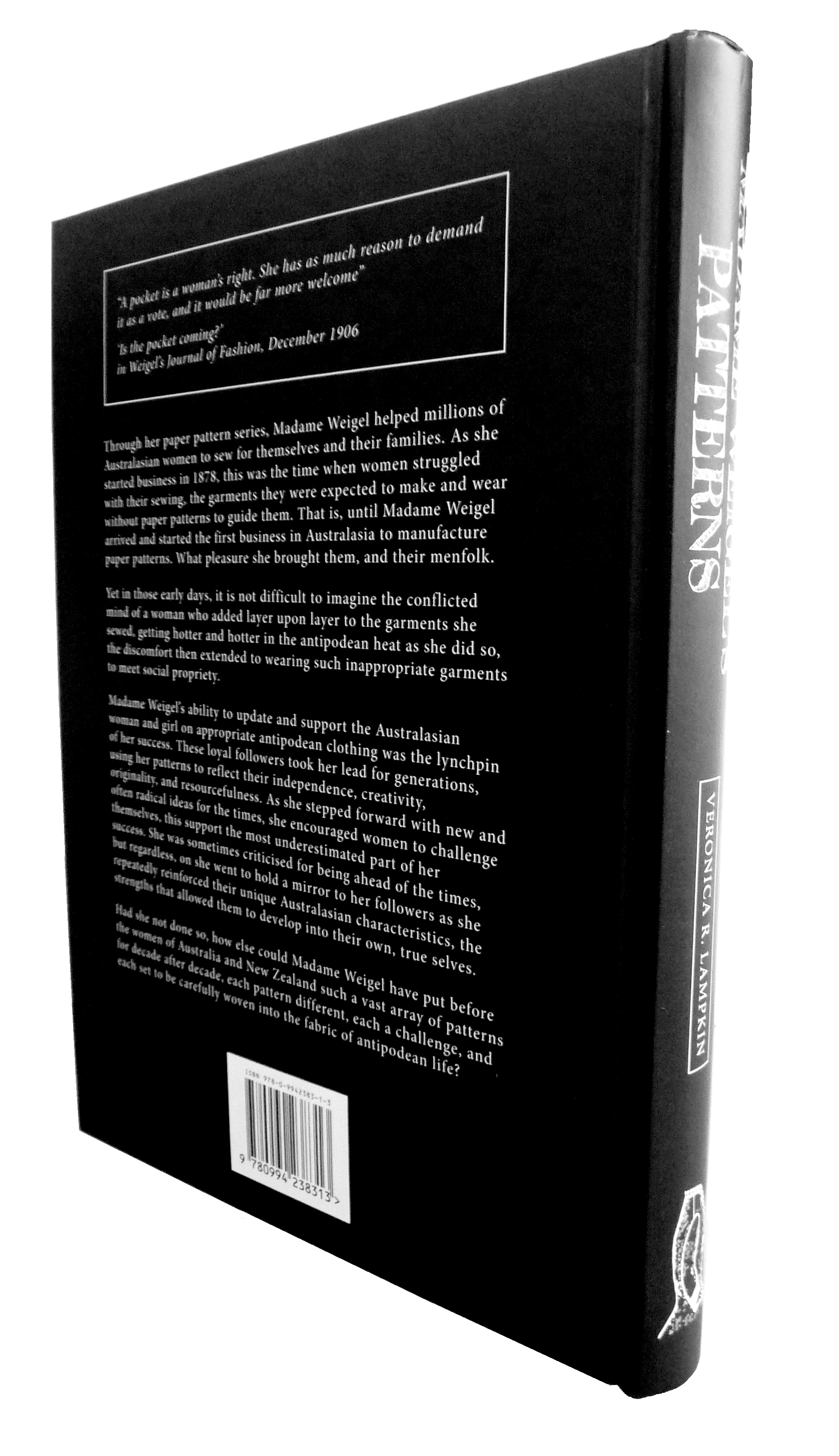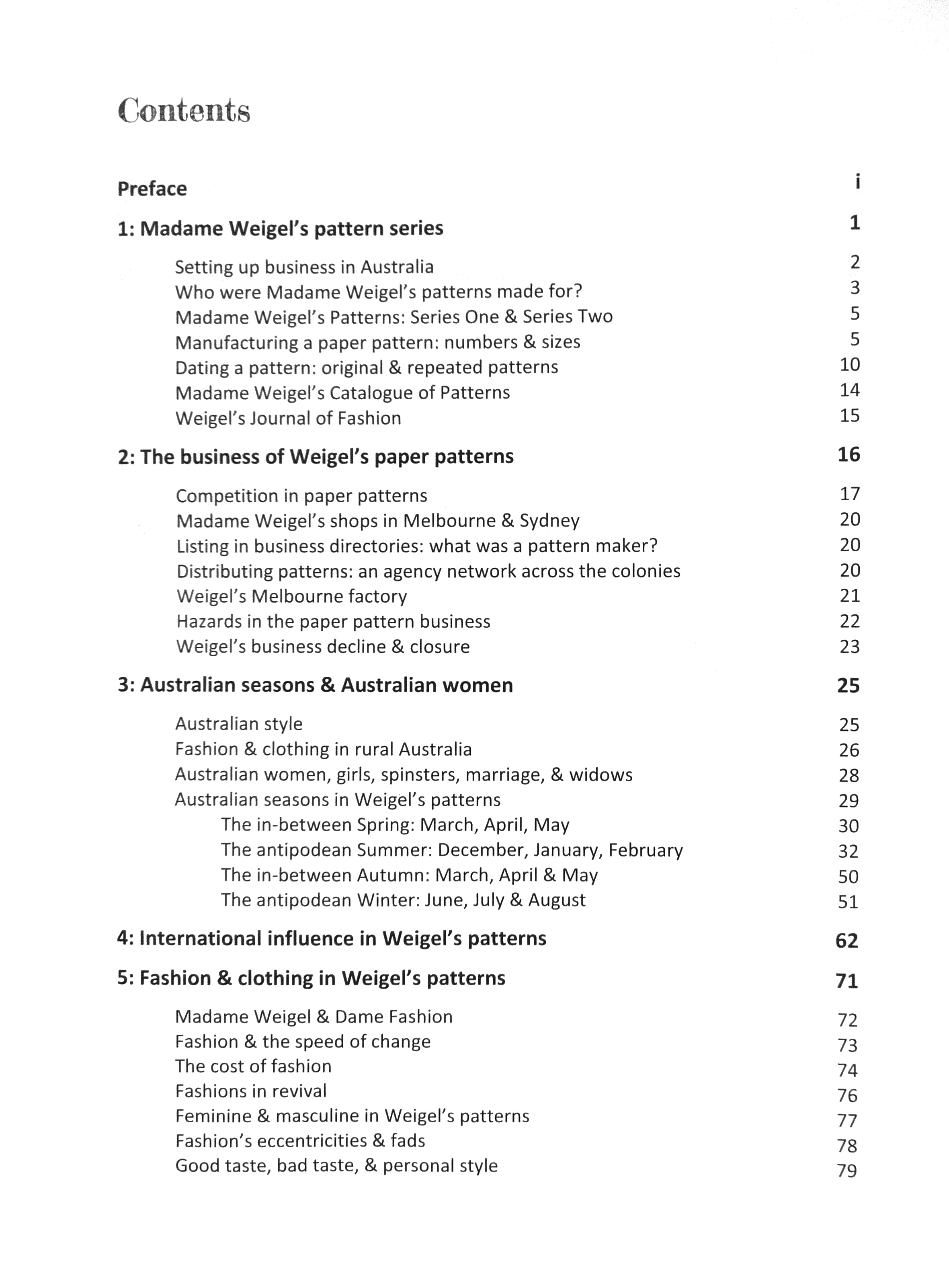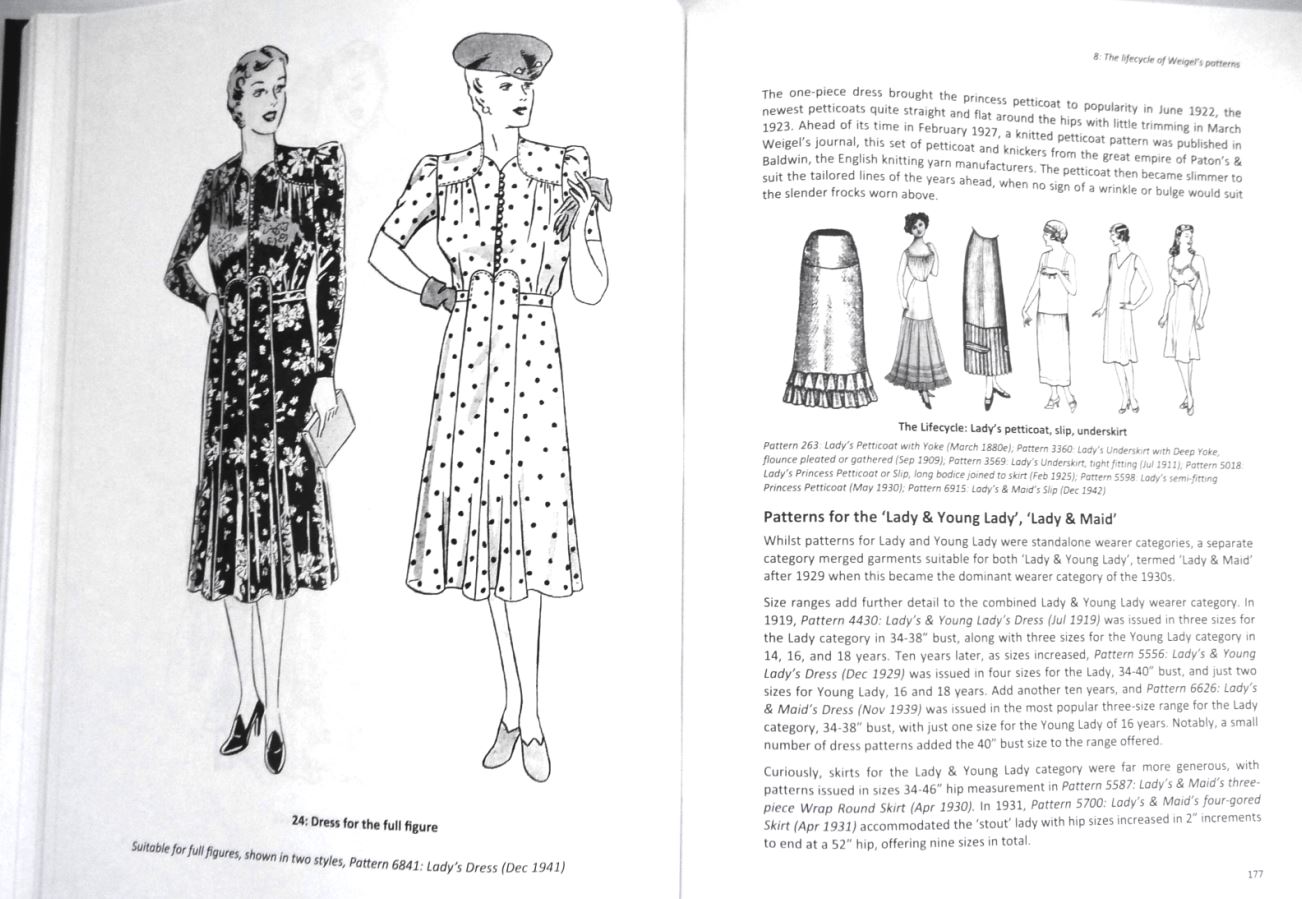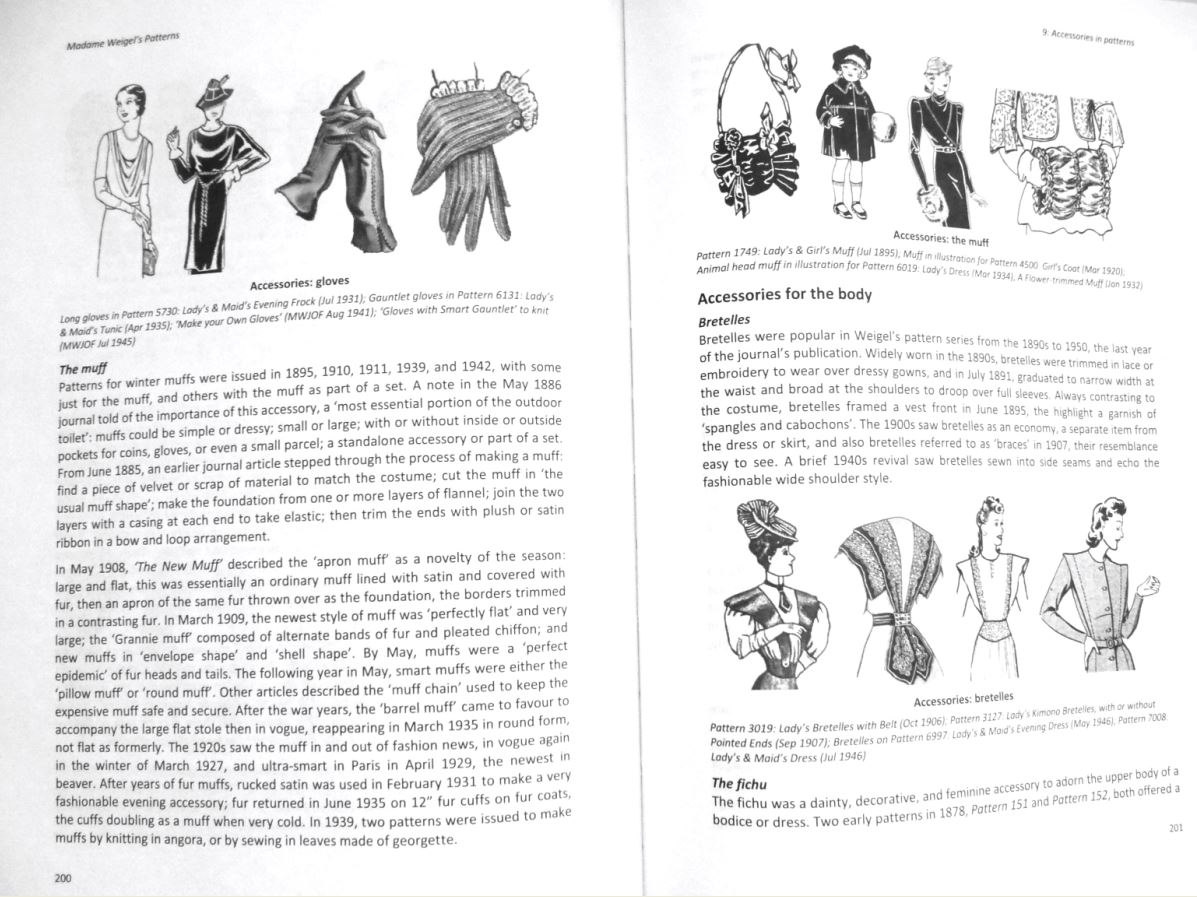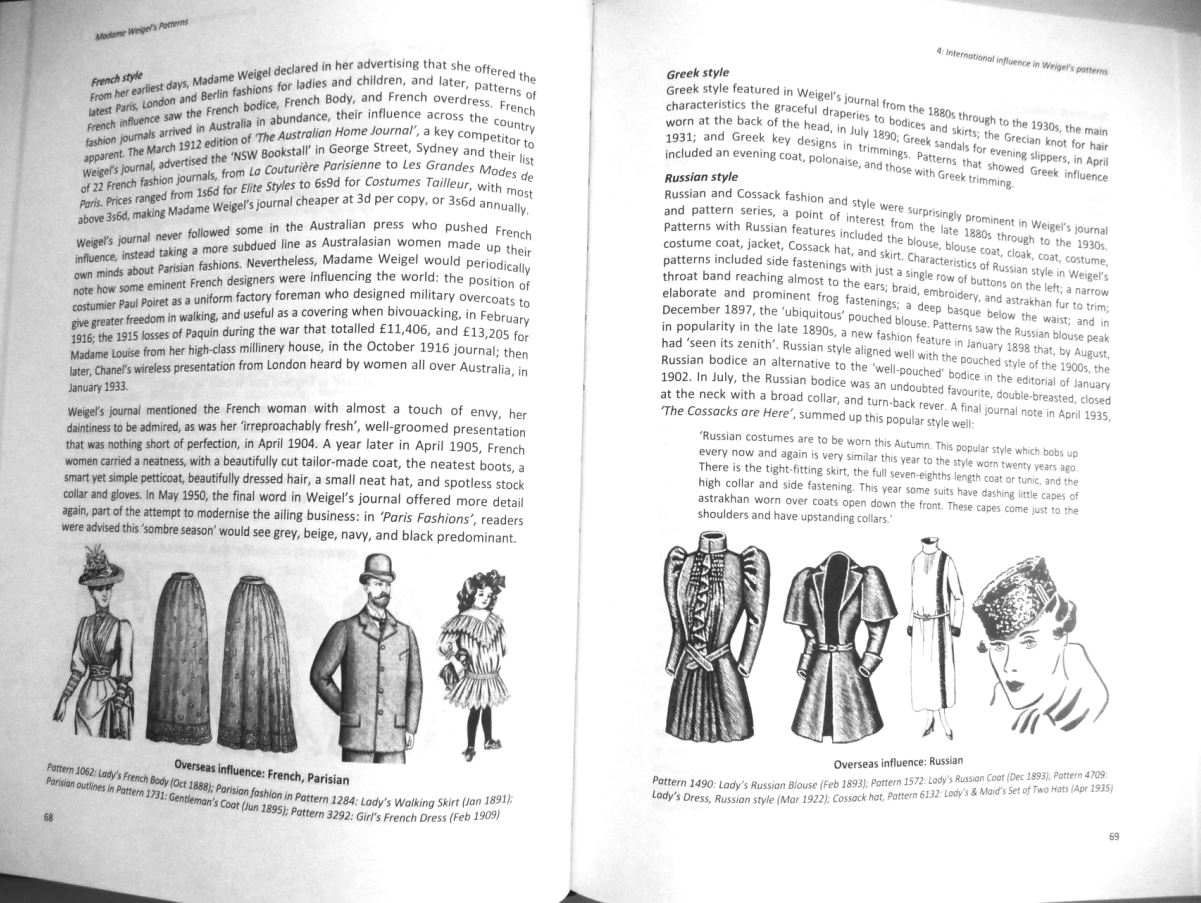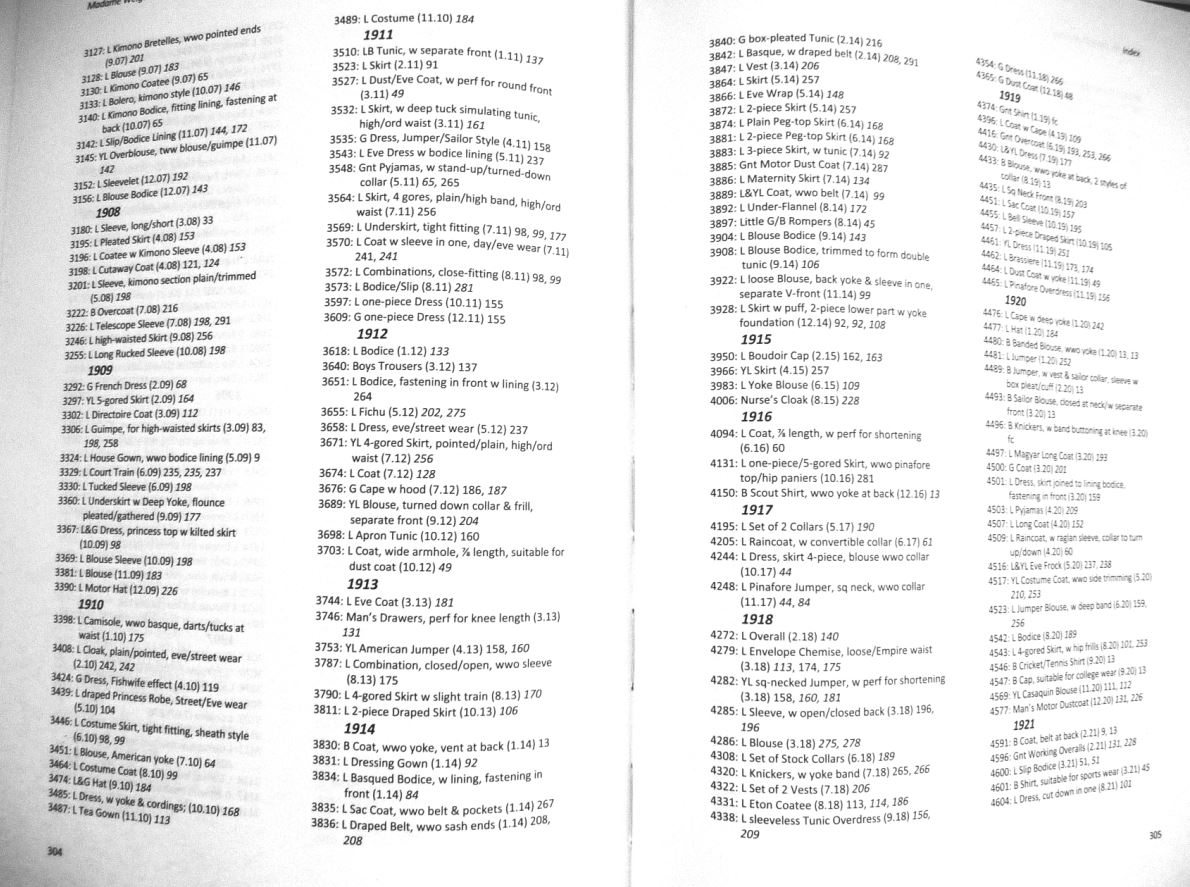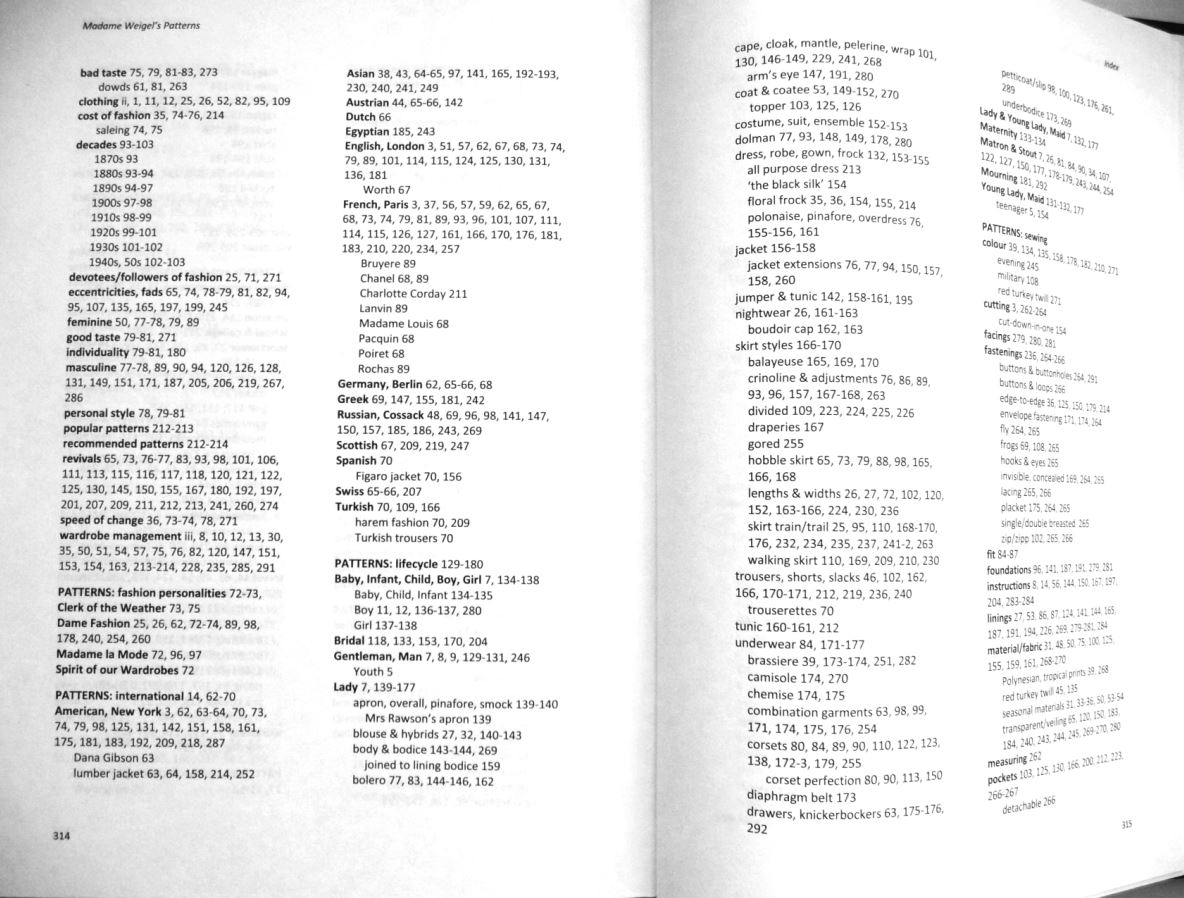 Madame Weigel's Patterns: 1878-1950
A history of Madame Weigel's paper pattern series from 1878 to 1950, a companion volume to my biography of Madame Weigel published in 2015.
Title: Madame Weigel's Patterns: 1878-1950
Author: Veronica R. Lampkin
Publication: Privately published, 2020: print consulting by Inscope Media, Sydney; printed by Ligare Book Printers, Sydney
Format: Hardback, saddle stitched spine; 320p text + 24p images (black & white); 245 x 180mm; references, list of patterns used with dates, index; each book individually shrink wrapped by the printer
ABOUT THE BOOK
This book presents a unique history of Madame Weigel's paper pattern series for sewing, from her first pattern in 1878 to the last to feature in her fashion journal, Madame Weigel's Journal of Fashion, in 1950.
As Madame's patterns were widely distributed across both Australia and New Zealand, this book adds a significant contribution to the history of fashion and clothing in Australasia. Weigel's patterns covered the entire lifecycle from birth to mourning, for every member of the family, encompassed high fashion and everyday clothing, the latter often repeated in her journal for years, even decades, as high value patterns achieved longevity.
As Madame Weigel's patterns were interwoven with the Australasian climate, each season is examined to chart the bathing suits, sunhats, dust protection, and holiday wear of Summer; the furs and warm fabrics of Winter; and the in-between seasons of Spring and Autumn. International influence in Weigel's pattern series is also detailed.
Chapters examine Madame's pattern series decade by decade in fashion, and by style, from draped to tailored. Dame Fashion's decrees tell of this mysterious fashion force, with summaries on the cost of fashion; fashions in revival; fads and eccentricities; good taste, bad taste, and personal style for Madame's loyal followers across the colonies. For each section, a focus on the terms of the day gives the contemporary description of the time.
Madame Weigel's strong link with Australasian women, those who sewed at home to clothe themselves and their often large families, tell a unique story not only of women's skills with fabric and the sewing machine, but of the breadth and depth of their creative work. Madame had a keen empathy with the women she served, knowing of their occasional extravagance but more importantly their thrift.
60.00 AUD
People also love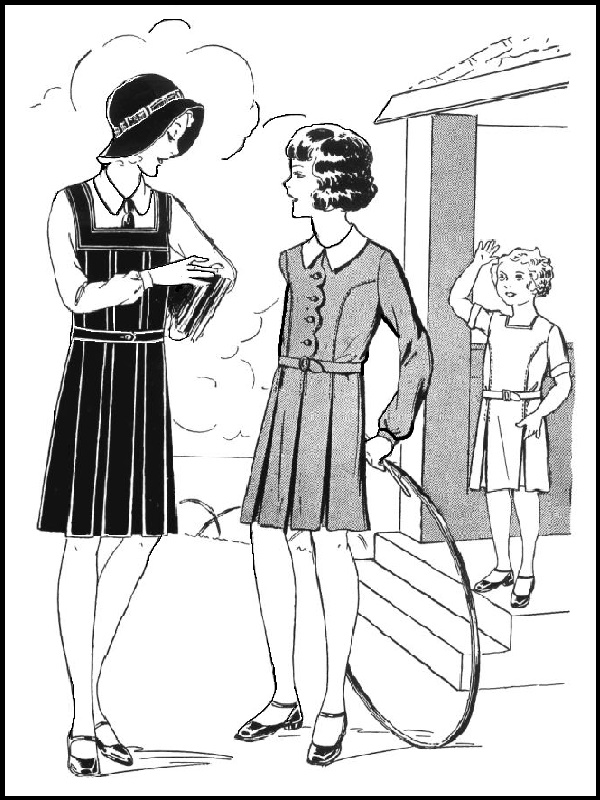 28 Jan 2016

1:36 PM
OFF TO SCHOOL: Pattern 5805: Girl's Tunic & Pattern 5810: Girl's Frock (1932)
A delightful illustration showing friends in the school yard.

Pattern 5805: Girl's Box-Pleated Tunic was described as a 'regulation uniform' suitable for most schools in Madame Weigel's Journal of Fashion in 1932. Pattern 5810: Girl's Frock was seen as a 'practical little frock' with three inverted pleats in front.
More...
2.00 AUD
Add to Cart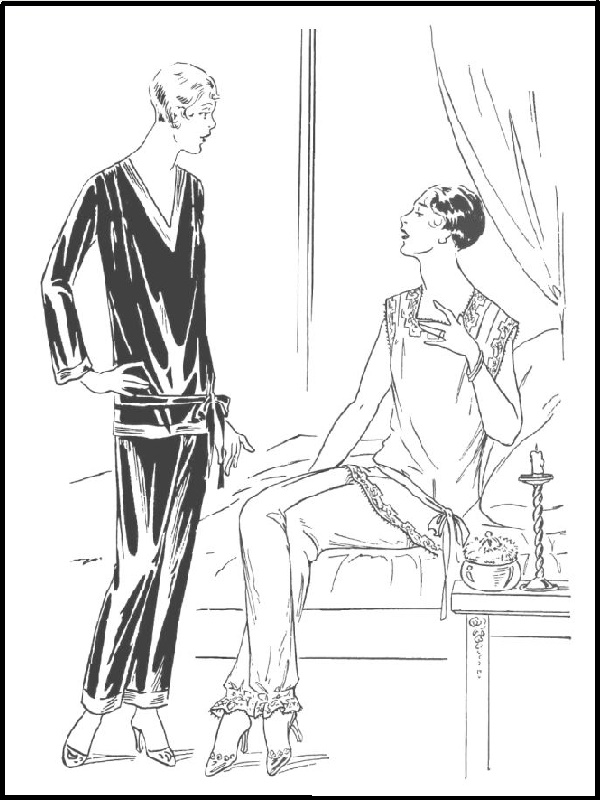 22 Jun 2016

12:33 PM
LADY'S PYJAMAS: Pattern 5383: Lady's Pyjamas, in Two Styles (1928)
'These dainty pyjamas are very simply made, and are suitable for summer or winter wear' - read the pattern text.


Issued in 1928 in Madame Weigel's Journal of Fashion, these elegant slimline pyjamas reflected the style of the decade. Two styles were offered: in v-neck with contrasting bands, or square neck with filet insertion. The pyjamas legs could be loose or drawn in.

Suggested fabrics were viyella, winceyette, crepe de chine, Fuji silk, or washing satin. Gorgeous!
More...
2.00 AUD
Add to Cart