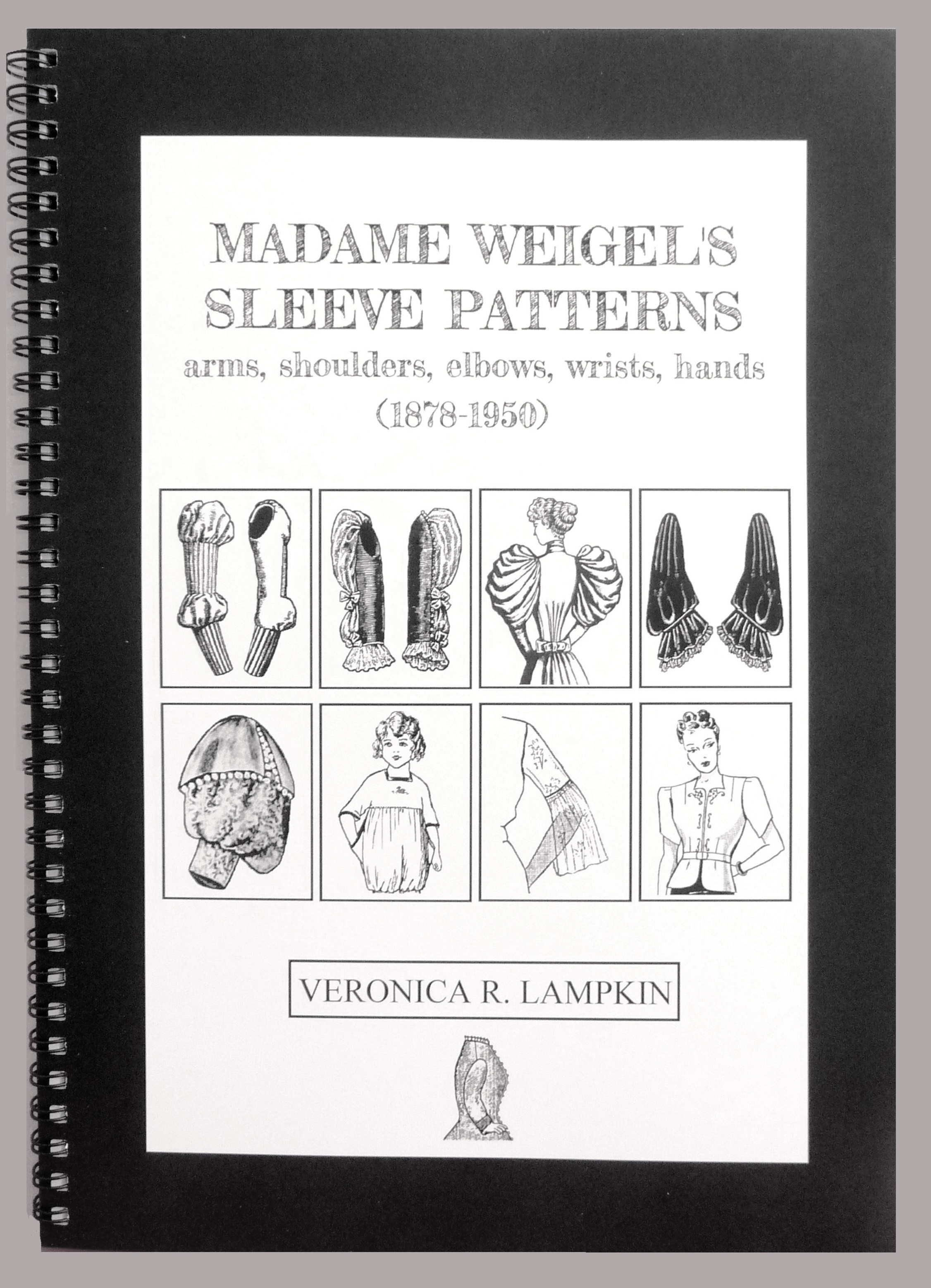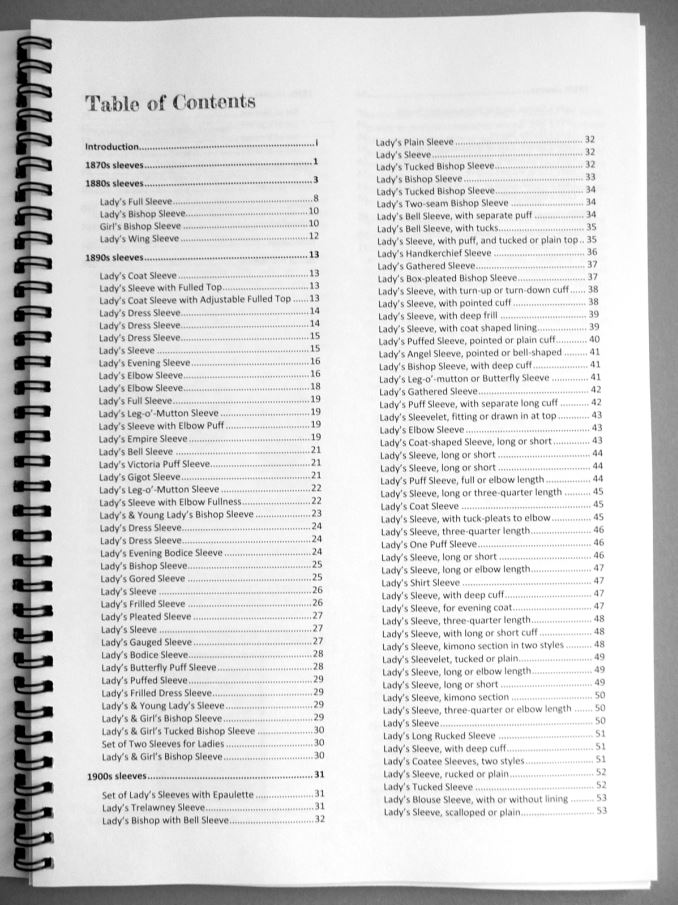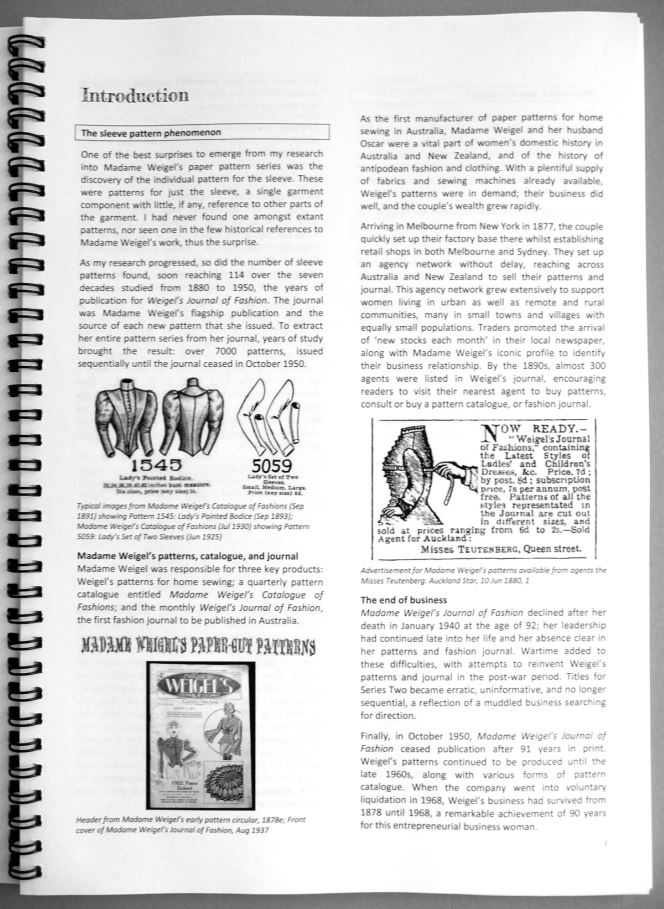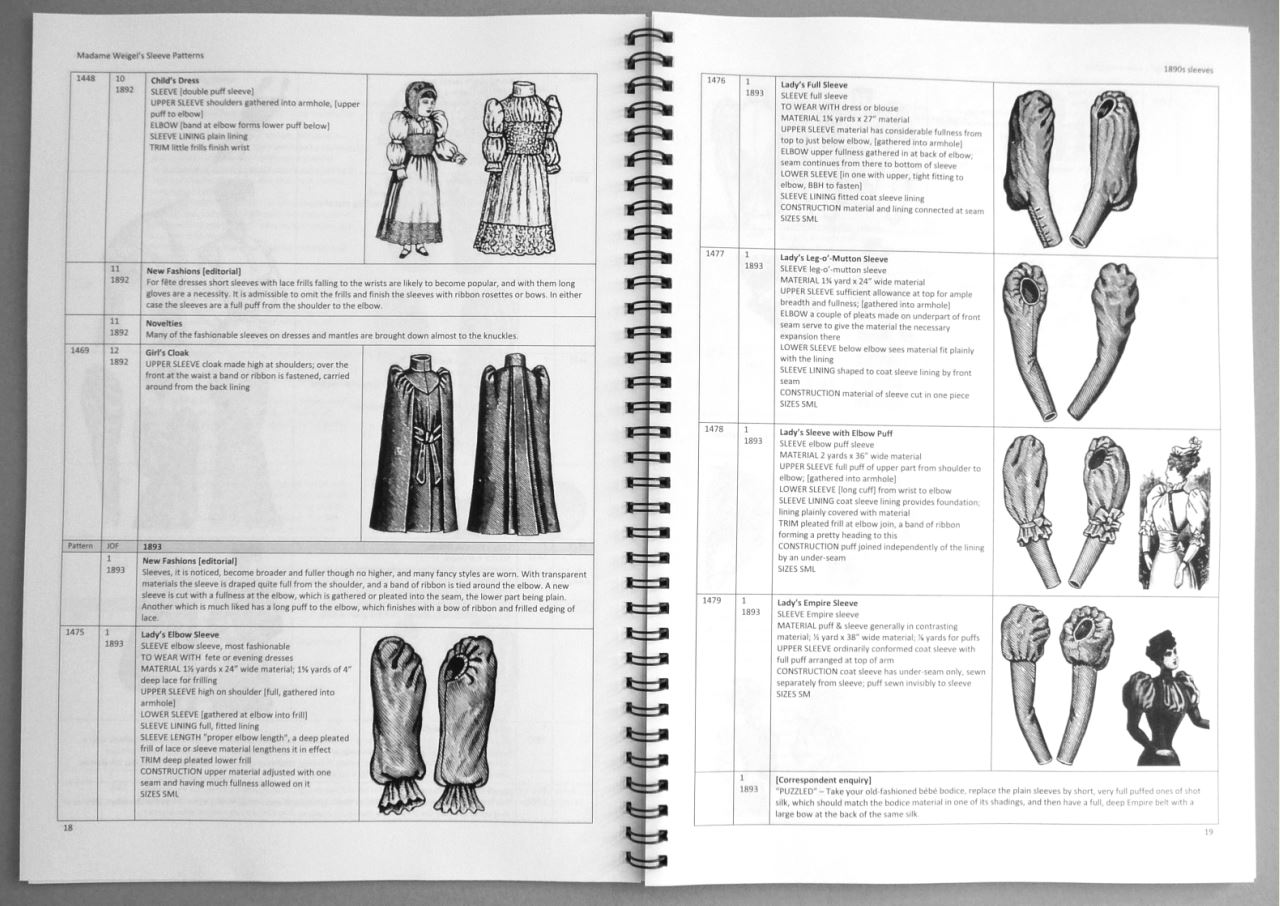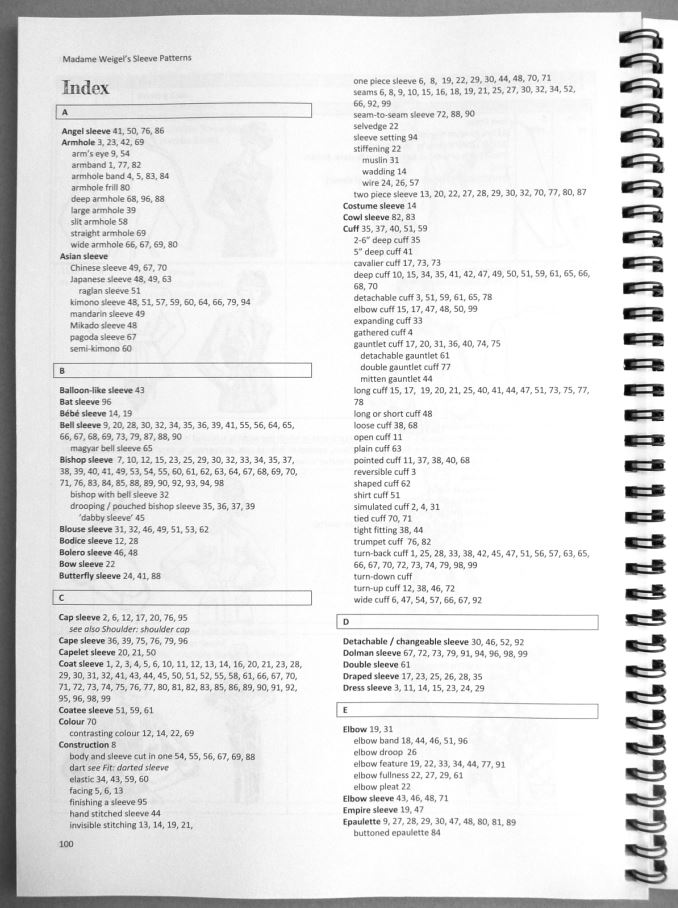 Madame Weigel's Sleeve Patterns: arms, shoulders, elbows, wrists, hands (1878-1950)
A history of Madame Weigel's sleeve patterns from 1878 to 1950, a workbook for those in the fashion history field, the researchers, students, and dressmakers interested in the history of clothing.
Title: Madame Weigel's Sleeve Patterns: arms, shoulders, elbows, wrists, hands (1878-1950)
Author: Veronica R. Lampkin
Publication: Privately published, 2020: printed in Australia
Format: Softback, wire spine; 106p (black & white); measures A4, 210 x 297mm; index
ABOUT THE BOOK
This workbook is a history of Madame Weigel's patterns for sleeves, and other patterns where the sleeve had significance as part of a garment. Between 1887 and 1936, Madame Weigel issued 114 patterns for just the sleeve, allowing the dressmaker to insert the sleeve of their choice into a new garment, or cut a more up-to-date sleeve to replace or repair the sleeve in an existing garment.
Presented in table format, year by year, this workbook is intended as a reference tool to help those working and studying in the field of fashion and clothing history in Australasia. The format will help to identify the sleeves of garments they are working with, and to learn more about the context of those sleeves. To assist with context, excerpts from Madame Weigel's Journal of Fashion are interspersed throughout the workbook to show how important the sleeve was in dressmaking, and how constant the changes were with this fashion accessory.
As well as the 114 sleeve patterns illustrated, dated, and explained in the workbook, 220 other patterns show sleeves of significance as part of a garment, and over 300 articles from Weigel's Journal of Fashion, often from the monthly editorial, at other times from articles and notes on sleeve style.
The reasons why so many sleeve patterns were issued is discussed, as is the importance of the sleeve in renovation and repair, as well as in fashion. That the sleeve had such a high profile in Madame Weigel's pattern series, and in her fashion journal, shows how relevant this workbook is in placing this phenomenon within the history of dressmaking in the Australasian home.
30.00 AUD
People also love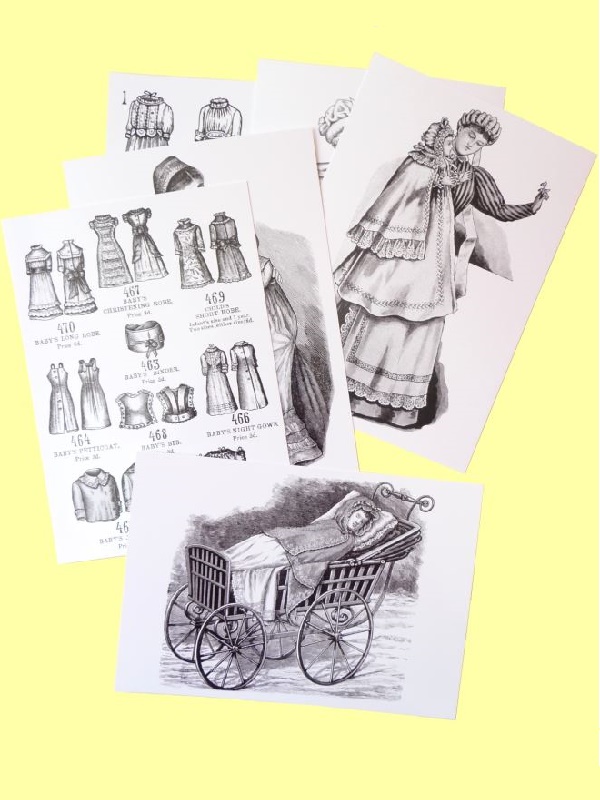 15 Apr 2015

8:13 AM
SEWING FOR BABY: A selection of Madame Weigel's baby patterns (1882-1895)
Set of 6 A5 postcards (210 x 148mm), printed on quality 350gsm card with a glossy finish. The reverse side of each card is printed with a pattern description.
More...
10.00 AUD
Add to Cart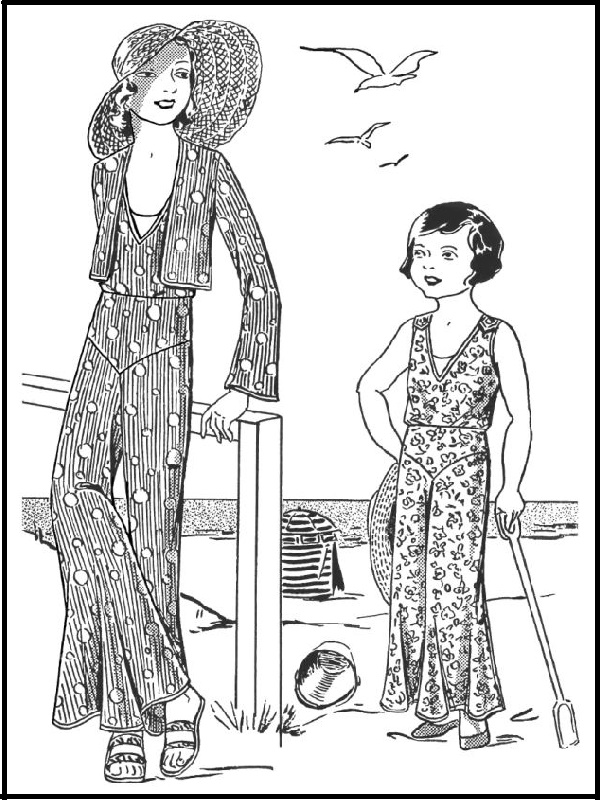 10 Sep 2016

3:31 PM
AT THE BEACH: Pattern 5781: Girl's Beach Suit
"Beach suits are as popular with the children as they are with adults. They are made on exactly the same lines" - so said the pattern text in Madame Weigel's Journal of Fashion, January 1932. The pattern came with or without a bolero. Girls enjoying the beach together - or perhaps, sisters!
More...
2.00 AUD
Add to Cart