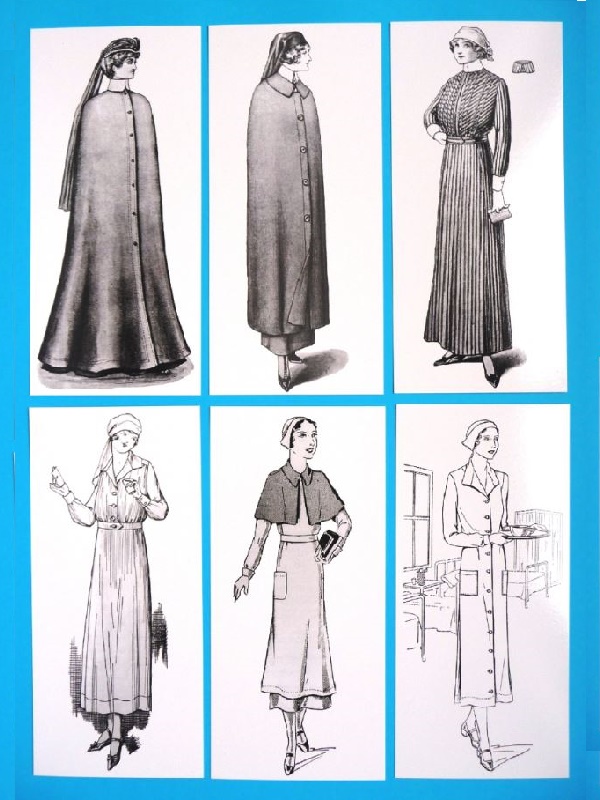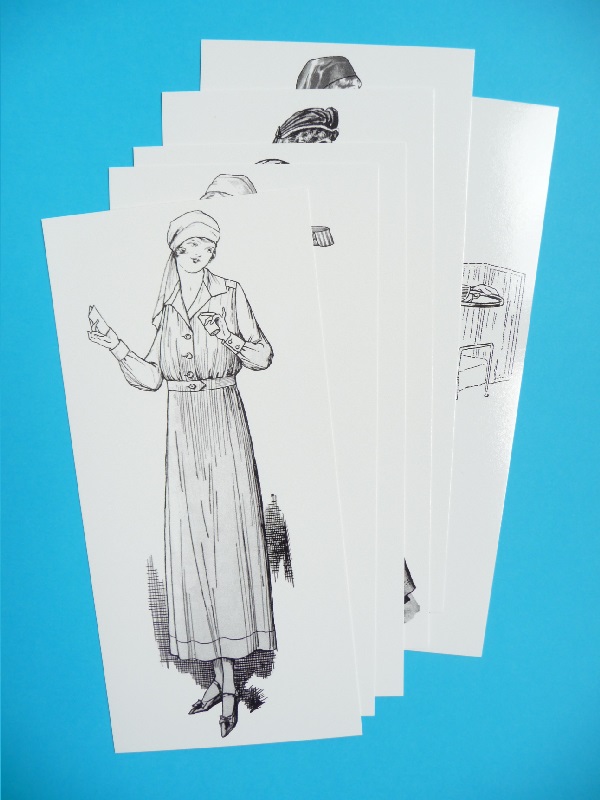 NURSING UNIFORMS: Six of Madame Weigel's Nursing Outfit Patterns (1901-1932)
A unique set of 6 postcards to celebrating the nursing profession, including World War One. Each postcards is DL in size (210 x 99mm), printed on quality 350gsm card with a glossy finish. The reverse side of each card is printed with a pattern description.
Nursing was the only profession to feature regularly in Madame Weigel's pattern series. This set of postcards shows nursing uniforms from 1901, supporting the Boer War, to 1932, supporting women who were working to earn a living. In between were the nursing uniforms from the Great War - dresses, aprons and cloaks. A great set to celebrate women's contribution to the Great War.
Patterns included in the set:
Pattern 2472: Nurse's Cloak, 1901
Pattern 4006: Nurse's Circular Cloak, 1915
Pattern 4007: Nurse's Dress; Suitable for House Wear, 1915
Pattern 4459: Nurse's Dress; Collar Worn Open or Closed, Skirt Three-Piece, 1919
Pattern 5098: Nurse's Apron & Pattern 5779: Nurse's Cape, 1925 & 1932
Pattern 5814: Nurse's Dress in Two Styles, Cut Down in One, 1932
$11.00
People also love