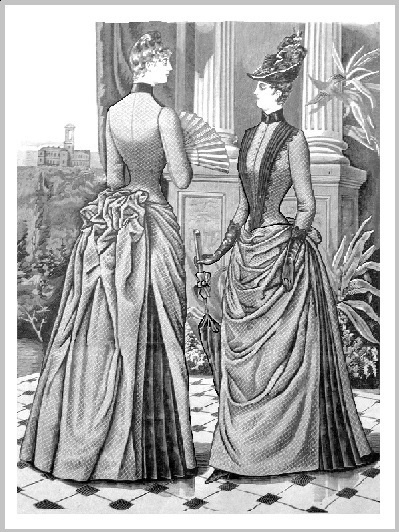 PROMENADING POLONAISE: Pattern 1068: Lady's Polonaise (1888)
Pattern 1068: Lady's Polonaise from Weigel's Journal of Fashion, October 1888, was teamed with Pattern 644: Lady's Plain Skirt from March 1884. This made a up a lady's costume.
The pattern text emphasised the approaching summer, and light summer fabrics were recommended. A style seen as suitable for the slender or the 'stout' (the larger figure!), the draperies of the polonaise were a principal feature, gathered in 'uneven puffs' and covering the skirt beneath.
One postcard, A5 in size (210 x 148mm), printed on quality 350gsm card with a glossy finish. The reverse side is printed with a pattern description.
$2.50
People also love