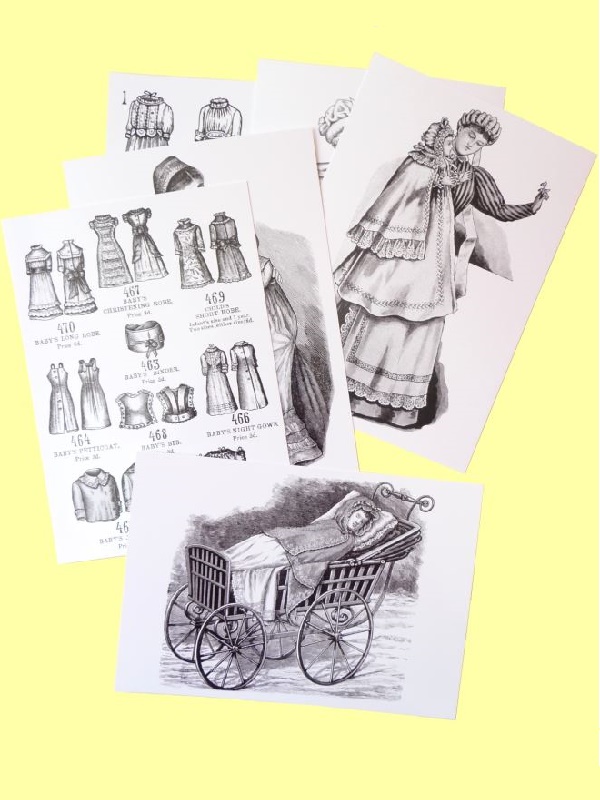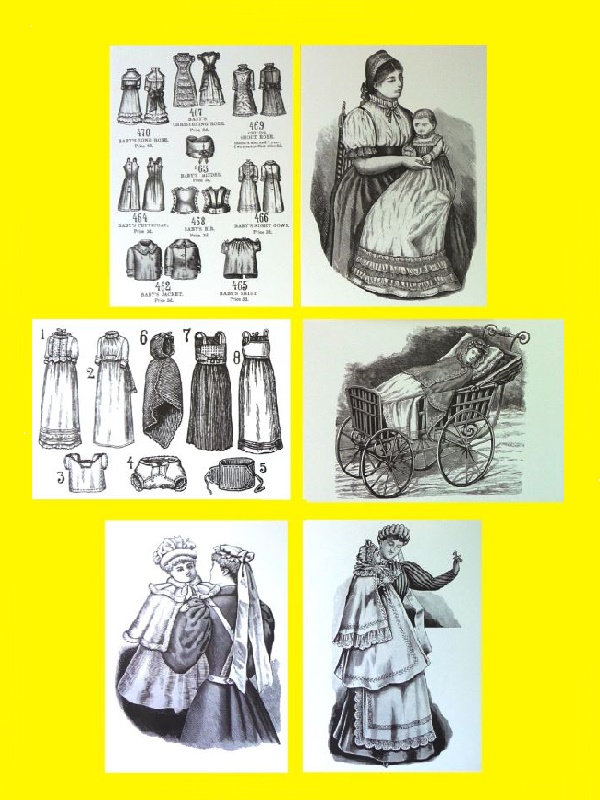 SEWING FOR BABY: A selection of Madame Weigel's baby patterns (1882-1895)
Set of 6 A5 postcards (210 x 148mm), printed on quality 350gsm card with a glossy finish. The reverse side of each card is printed with a pattern description.
A wonderful glimpse of how Madame Weigel expected her middle class readers to clothe their babies - or rather, the nannies of these children. From the nine piece outfit from 1882 to the amazing pram from 1890, and the two uniformed nannies from 1894 and 1895, this set offers a glimpse of times truly gone by.
Women then were so clever to sew such fabulous infant's wardrobes.
These postcards are the largest size in the range - A5 (half of A4) - so offer a wider range of possible uses such as Baby Shower, Christening, or Naming Ceremony invitations, or Birth Announcement cards.
Postcards included are:
Patterns 464-470: Baby's Outfit (1882)
Pattern 470: Baby's Long Robe (1882)
Pattern 1225: Infant's Wardrobe (1890)
Pattern 1225: Infant's Wardrobe - in Pram (1890)
Pattern 1782: Infant's Long Cloak (1895)
Pattern 1630: Infant's Pelisse (1894)
$12.00
People also love