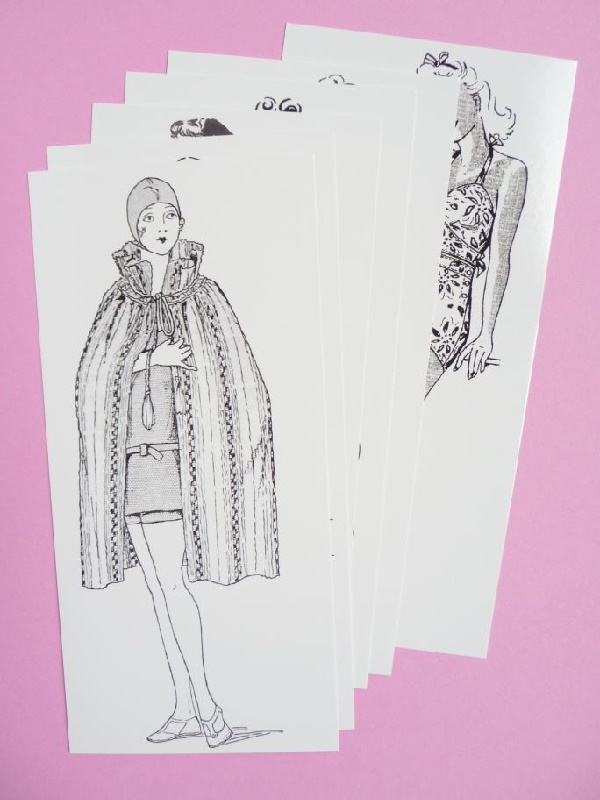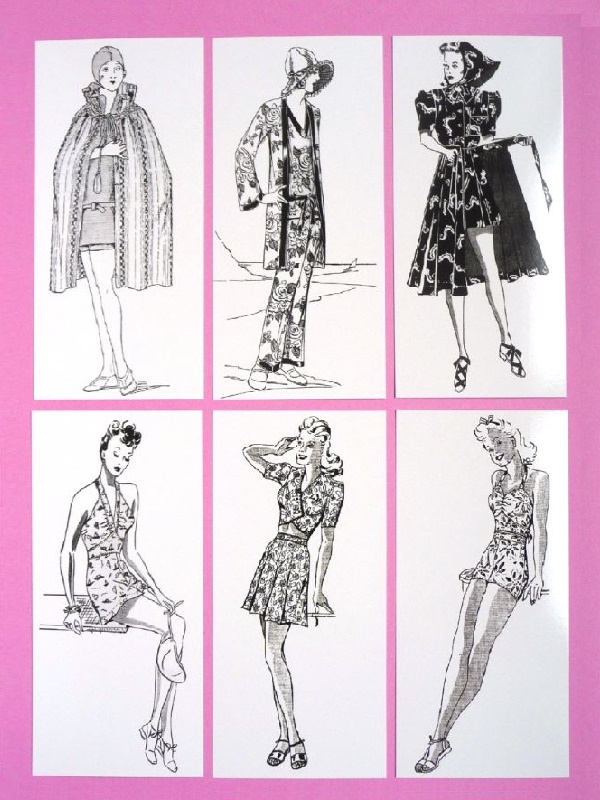 SUMMER BATHING: Six Madame Weigel's bathing suit patterns (1928-45)
A fabulous set of 6 postcards, DL in size (210x99mm), printed on quality 350gsm card with a glossy finish. The reverse side is printed with a pattern description.
As the decades passed for Madame Weigel's pattern series, the summer season in Australasia saw women gradually emerge from beneath layers and layers of heavy clothing to cover the entire body. Bathing costumes became tighter, shorter, and smaller, and in the 30s and 40s women sewed these outfits with gorgeous floral fabrics. Patterns for these bathing costumes were part of the spring and summer range in Madame Weigel's pattern series, in time for the traditional holiday month of January.
Patterns included in set:
Pattern 5436: Young Lady's Bathing Cape, 1928
Pattern 5537: Young Lady's Pyjamas or Beach Ensemble, 1929
Pattern 6539: Maid's Play Suit, 1939
Pattern 6635: Maid's Swim Suit, 1939
Pattern 6985: Maid's Play Suit, 1945
Pattern 6986: Lady's & Maid's Swim Suit, 1945
$11.00
People also love