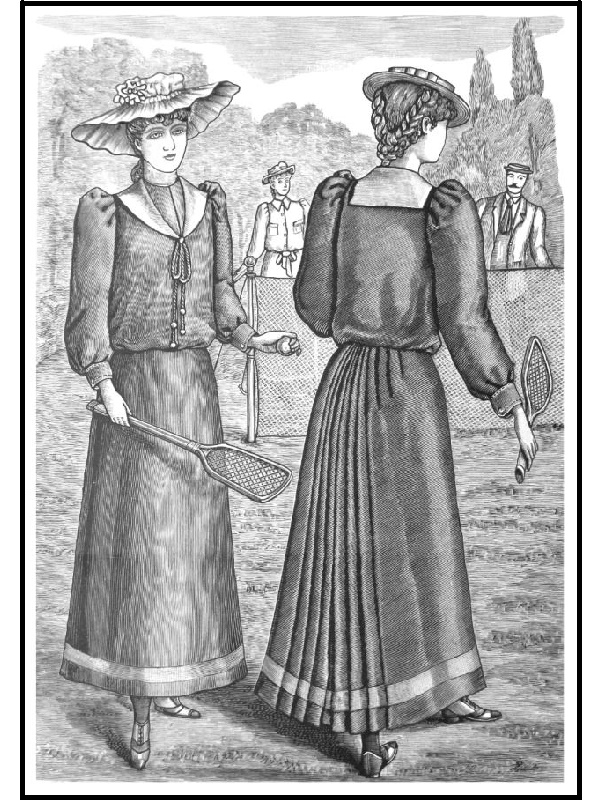 TENNIS OUTFIT: Pattern 1371: Young Lady's Blouse & Pattern 1372: Young Lady's Skirt (1891)
Anyone for tennis? Then join a set of doubles, 1891 style! This skillful illustration shows Patterns 1371 & 1372 in action, front and back views. Issued in 1891, these patterns reflect the increasing interest in sports, particularly for women, during the 1890s.
This postcard is A5 in size (148 x 210mm), printed on quality 350gsm card with a glossy finish. The reverse side is printed with a pattern description.
2.00 AUD
People also love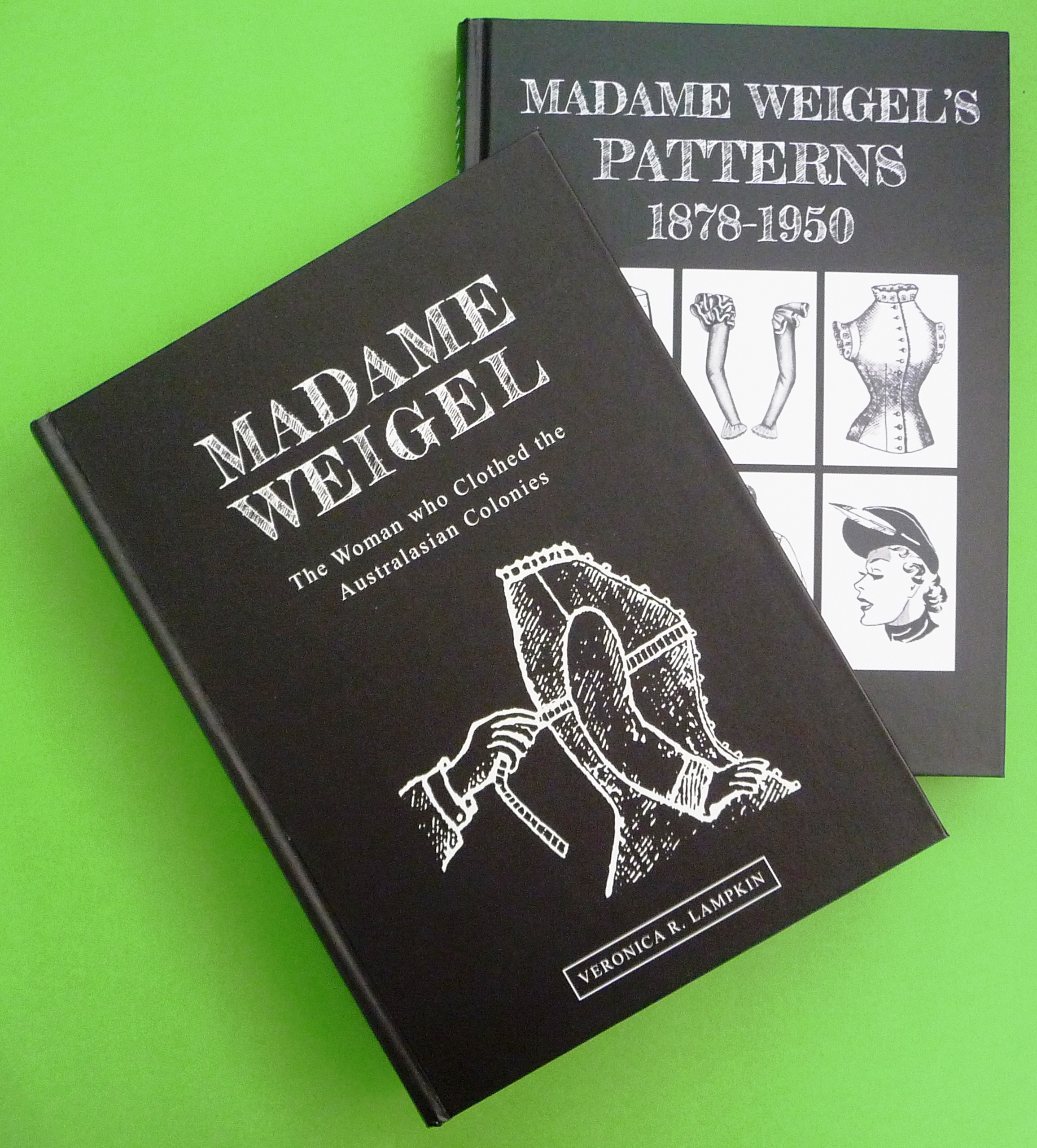 16 Apr 2020

11:00 AM
TWO BOOK DEAL
"Madame Weigel: the Woman who Clothed the Australasian Colonies" PLUS "Madame Weigel's Patterns (1878-1950)". Book One presents a biography of Madame Weigel, Book Two the history of Madame Weigel's pattern series from 1878 to 1950.
More...
95.00 AUD
Add to Cart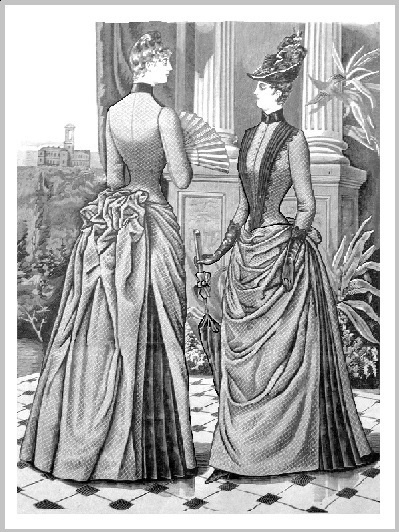 11 Apr 2015

8:56 AM
PROMENADING POLONAISE: Pattern 1068: Lady's Polonaise (1888)
Pattern 1068: Lady's Polonaise from Weigel's Journal of Fashion, October 1888, was teamed with Pattern 644: Lady's Plain Skirt from March 1884. This made a up a lady's costume.

The pattern text emphasised the approaching summer, and light summer fabrics were recommended. A style seen as suitable for the slender or the 'stout' (the larger figure!), the draperies of the polonaise were a principal feature, gathered in 'uneven puffs' and covering the skirt beneath.
More...
2.00 AUD
Add to Cart