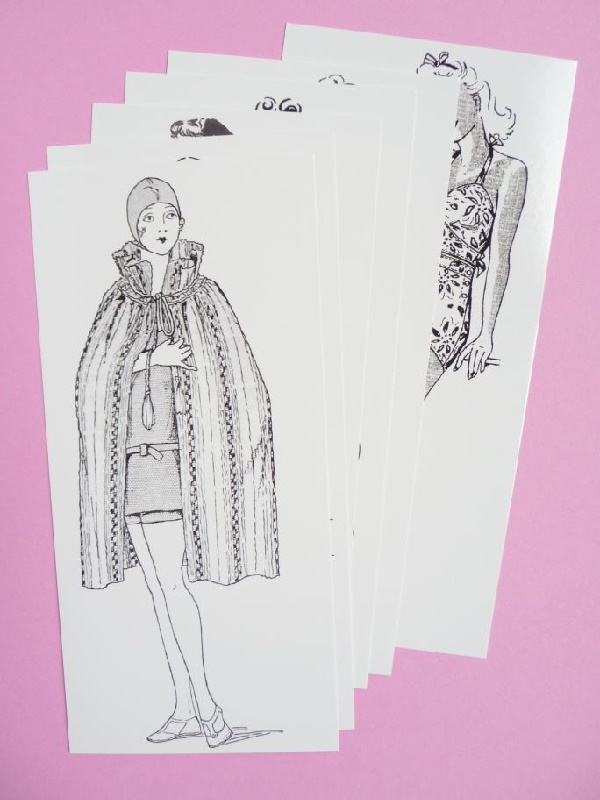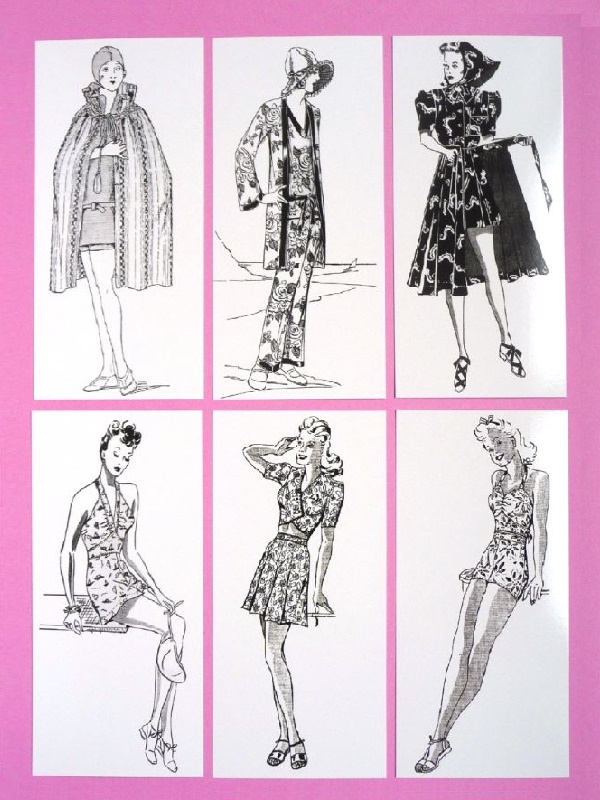 SUMMER BATHING: Six Madame Weigel's bathing suit patterns (1928-45)
A fabulous set of 6 postcards, DL in size (210x99mm), printed on quality 350gsm card with a glossy finish. The reverse side is printed with a pattern description.
As the decades passed for Madame Weigel's pattern series, the summer season in Australasia saw women gradually emerge from beneath layers and layers of heavy clothing to cover the entire body. Bathing costumes became tighter, shorter, and smaller, and in the 30s and 40s women sewed these outfits with gorgeous floral fabrics. Patterns for these bathing costumes were part of the spring and summer range in Madame Weigel's pattern series, in time for the traditional holiday month of January.
Patterns included in set:
Pattern 5436: Young Lady's Bathing Cape, 1928
Pattern 5537: Young Lady's Pyjamas or Beach Ensemble, 1929
Pattern 6539: Maid's Play Suit, 1939
Pattern 6635: Maid's Swim Suit, 1939
Pattern 6985: Maid's Play Suit, 1945
Pattern 6986: Lady's & Maid's Swim Suit, 1945
9.00 AUD
People also love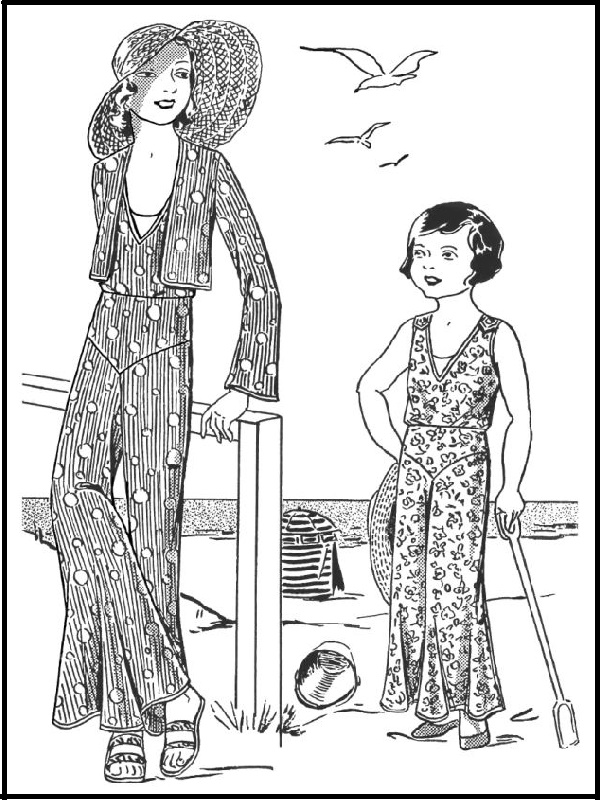 10 Sep 2016

3:31 PM
AT THE BEACH: Pattern 5781: Girl's Beach Suit
"Beach suits are as popular with the children as they are with adults. They are made on exactly the same lines" - so said the pattern text in Madame Weigel's Journal of Fashion, January 1932. The pattern came with or without a bolero. Girls enjoying the beach together - or perhaps, sisters!
More...
2.00 AUD
Add to Cart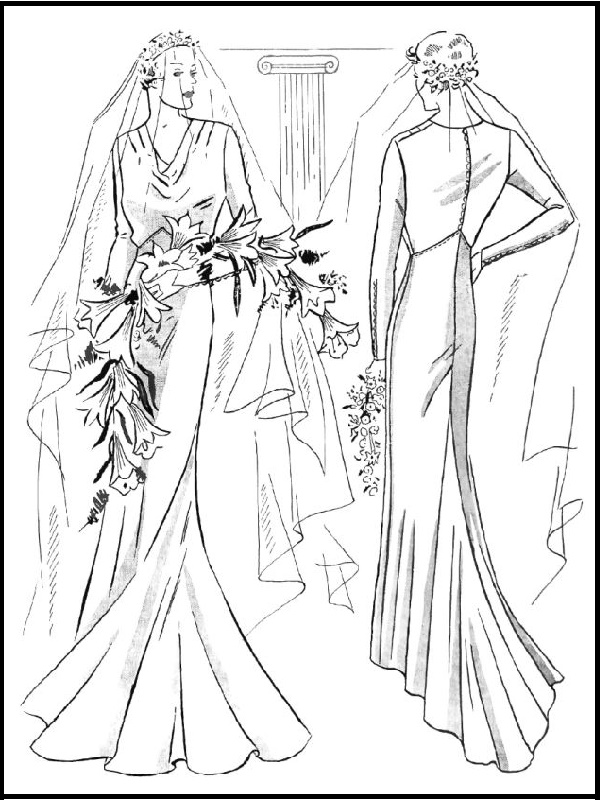 22 Jun 2016

1:00 PM
BRIDAL ELEGANCE: Pattern 6177: Bride's Dress (1935)
'Very lovely is this bridal dress with its stately lines, and graceful train. It has long close-fitting sleeves.' - so read the pattern text when issued in Madame Weigel's Journal of Fashion in 1935.

Recommended fabrics were satin, velvet, lace, or crepe de chine. Such elegance!

A perfect card for invitations to bridal shower parties and thank you notes.
More...
2.00 AUD
Add to Cart