28 Oct 2015

5:25 PM
Veronica Lampkin
October in Madame Weigel's pattern series
October was seen as the middle month of the Antipodean Spring in Madame Weigel's Journal of Fashion. The journal's editorial of October 1886 noted some "charming fine days" that gave everyone a taste for the outdoor life and filled the streets with "crowds of elegant, well-dressed people". October could be changeable, and Weigel's journal would recommend a choice of garments until the summer heat settled in.
October was a month when garments were made in readiness for the summer heat. Pattern 1061: Child's Sun Bonnet from the October 1888 edition of Weigel's Journal of Fashion was a typically elaborate confection of lace, frills and gathers. The pattern text recommended fabrics such as bishop's lawn, cambric, nainsook, or Swiss muslin, with their sample illustration made up in nainsook muslin with decorations of fine Swiss embroidery.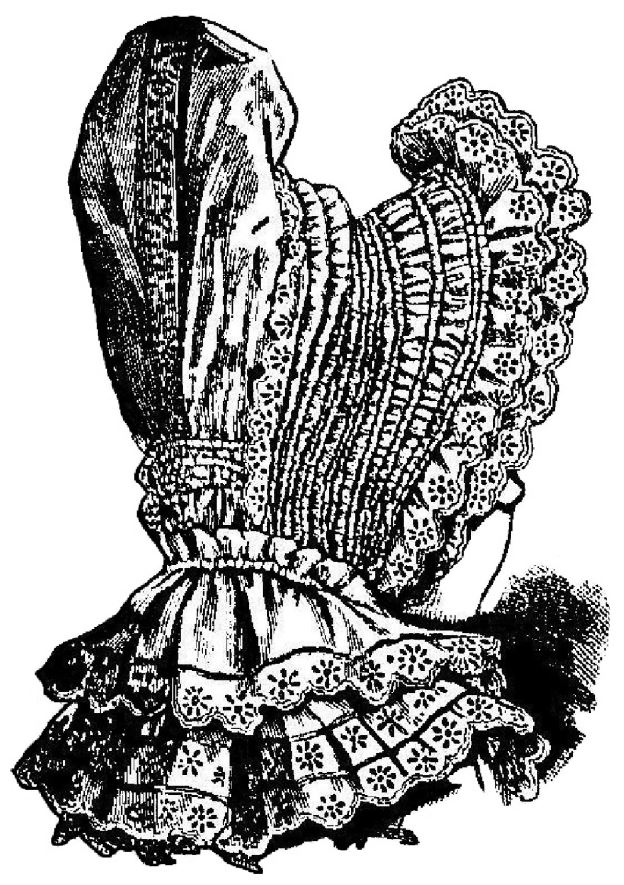 Pattern 1061: Child's Sun Bonnet. Issued October 1888
By October 1911, the journal's editorial read:
Now begins our long, bright season, when delightful colours, tones and shades lend themselves to charming fabrics, and with grace and elegance, the two combine to demonstrate in style and cut what is Dame Fashion's will.
The editorial went on to list some of the fabrics used for afternoon frocks: shot silks, check taffetas, and silks of small design. Coat and skirt costumes used bright satins in various colours, and "other substantial fabrics which are rich in texture and very durable. Serge silk is one of these fabrics". Another favourite fabric was Sicilian, available in various colours. Voiles were again in favour, and fancy ninons in small designs. Notably, the same editorial remarked that "the horn of rhinoceros has been brought into use for parasol handles", parasols being an essential summer accessory.
Weigel's journal of 1917 noted in the editorial that dust coats, race coats, and costumes favoured Assam silk, trimmed with stitching and fancy buttons. Two years later in November 1919 came Pattern 4464: Lady's Dust Coat with Yoke, made up with an elegant long roll collar, buttoned back feature panel and pleats, large cuff, and belt slotted through large slashes. So elegant ... and practical!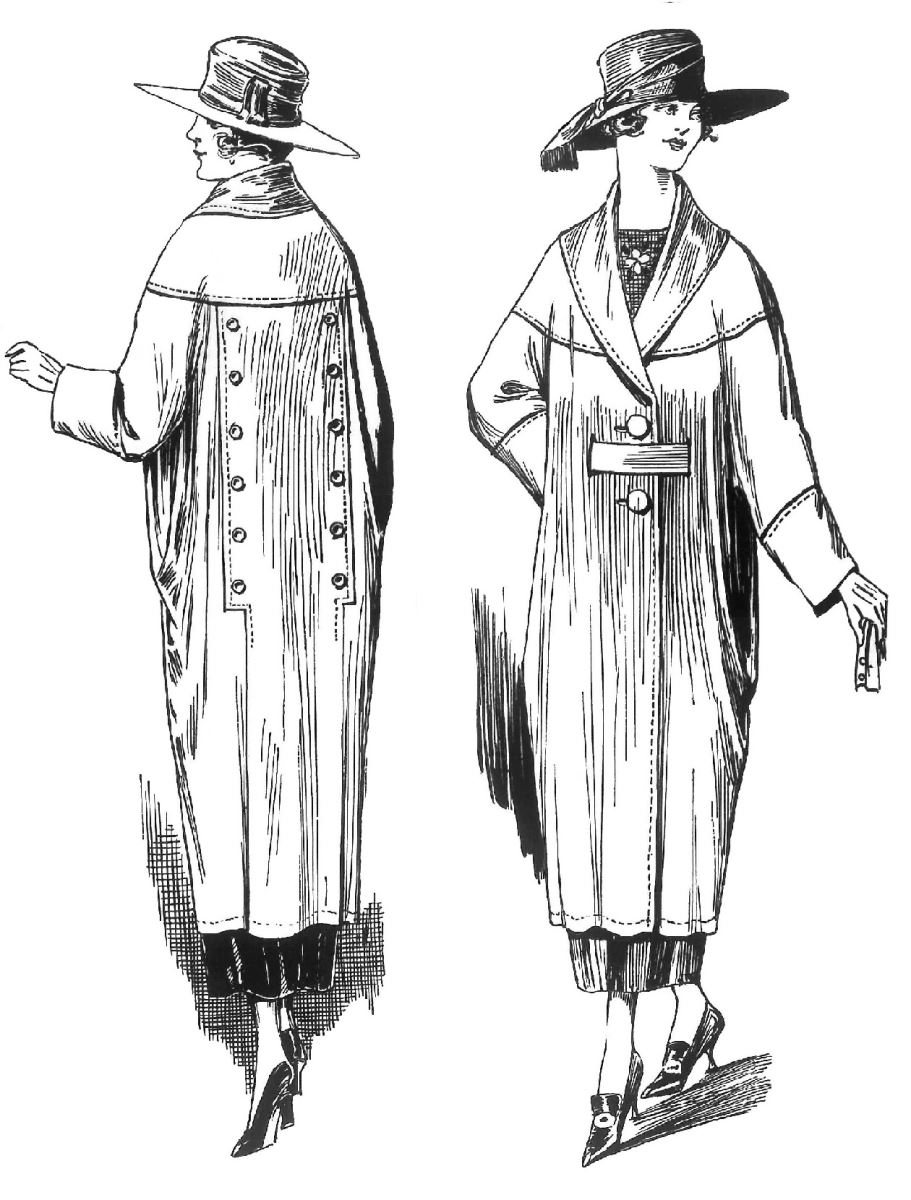 Pattern 4464: Lady's Dust Coat, with Yoke. Issued November 1919
By October 1922, Weigel's editorial began by noting the forthcoming "world-famous racing season" and the popular river carnivals. Such exciting occasions required pretty things to wear in the "bud of October". When the bud opened, a "wealth of loveliness" would emerge. The illustration below reflects the leisure of such riverside carnivals.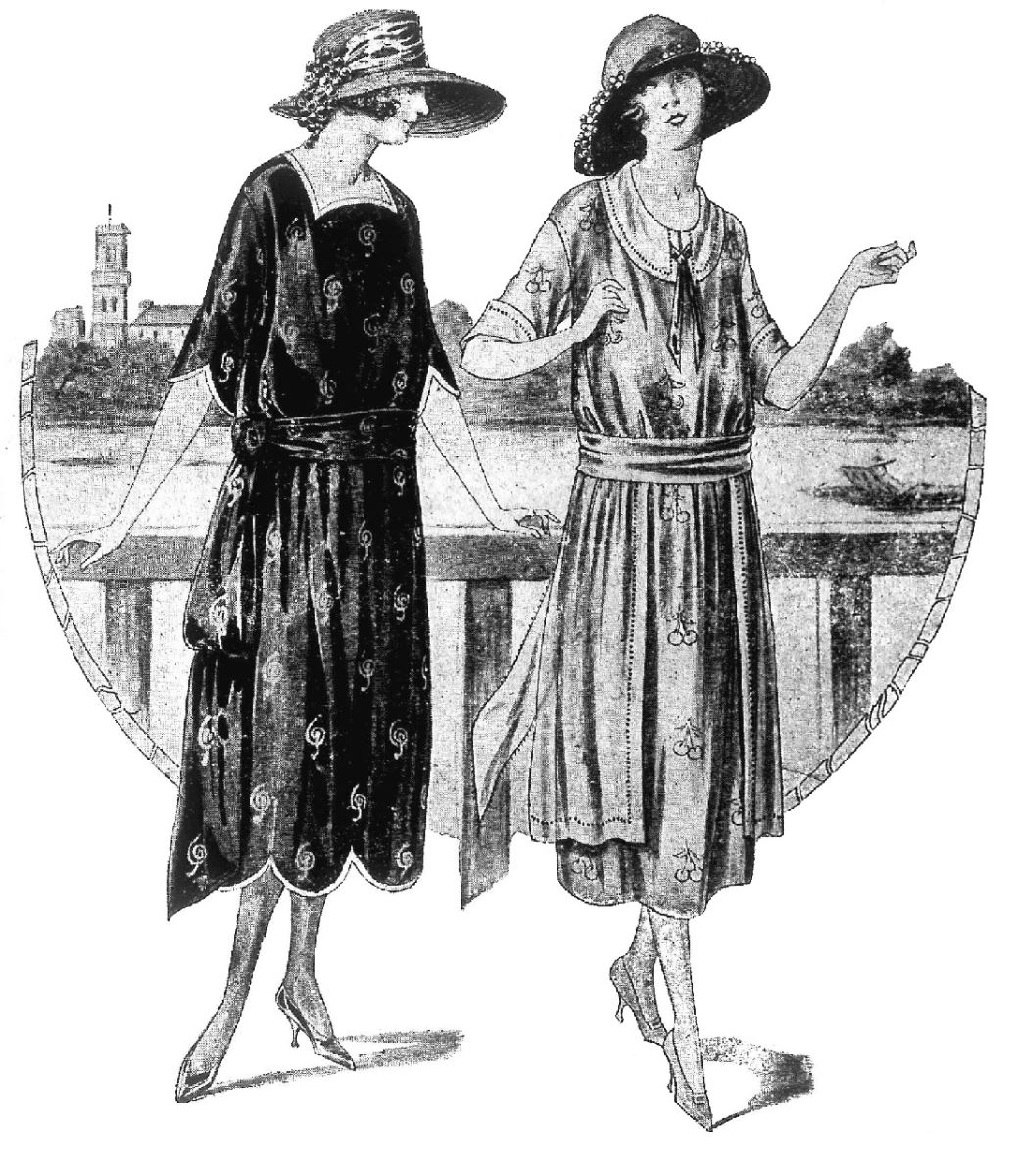 Pattern 4670: Skirt jointed to Cami-Lining and Blouse, With or Without Collar, Scallops, and Side Panels. Issued October 1922
October 1935 saw Weigel's journal again reflecting on the racing season, with Melbourne and her visitors wondering what to choose for Caulfield and Flemington. Race fashions were even more beautiful that season:
Hats are becoming in line and trimming, furs are luxurious and plentiful, gowns are exquisite in fabric and style. Et ceteras such as gloves, shoes and bags are all very lovely and harmonise with the general scheme of things.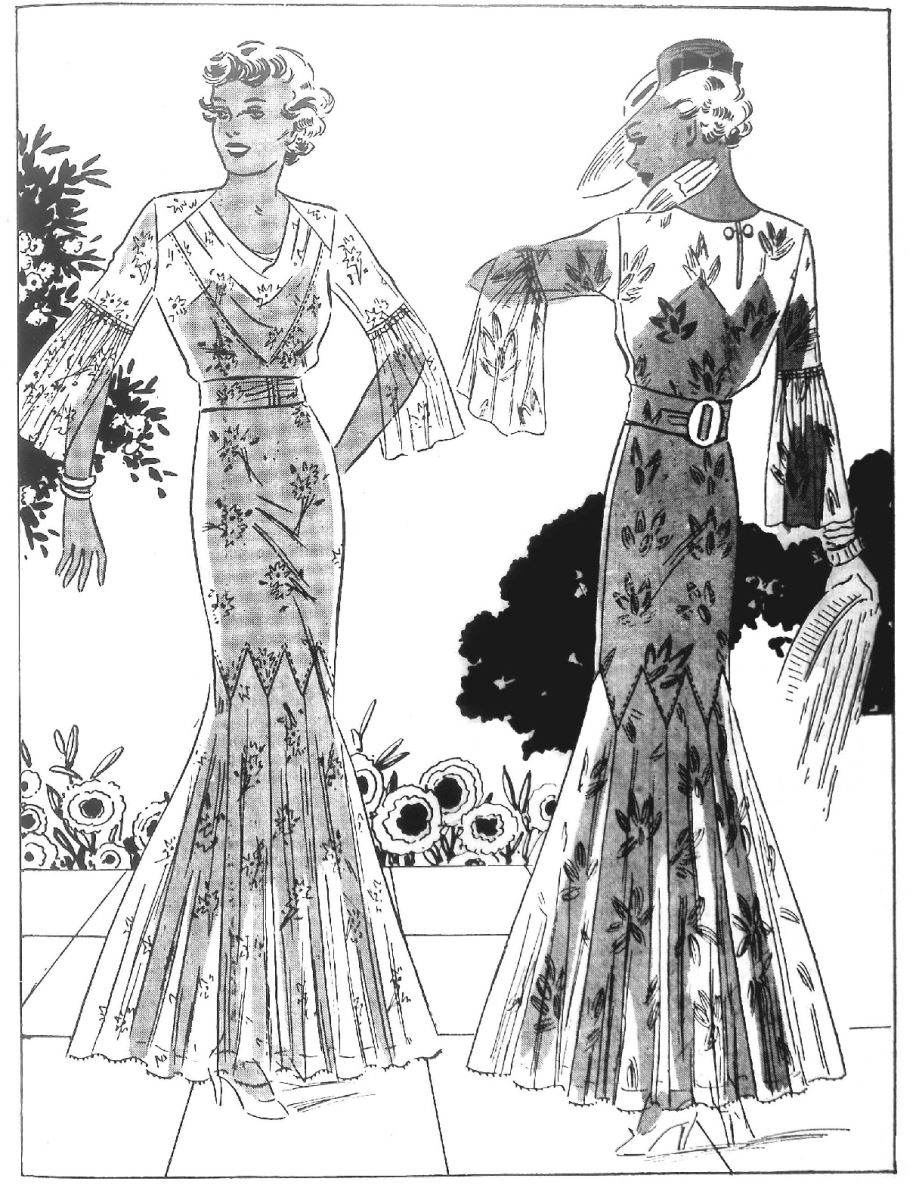 Pattern 6185: Lady's & Maid's Dress. Issued October 1935
By October 1947, patterns for dresses in Weigel's Journal of Fashion were clearly heading for summer. The four patterns shown here were of clean, clear lines, with minimal fuss and fabric, and hems just below the knee. The decade's war years had certainly brought about a more austere line in style, and a greater thrift in both fabric and effort.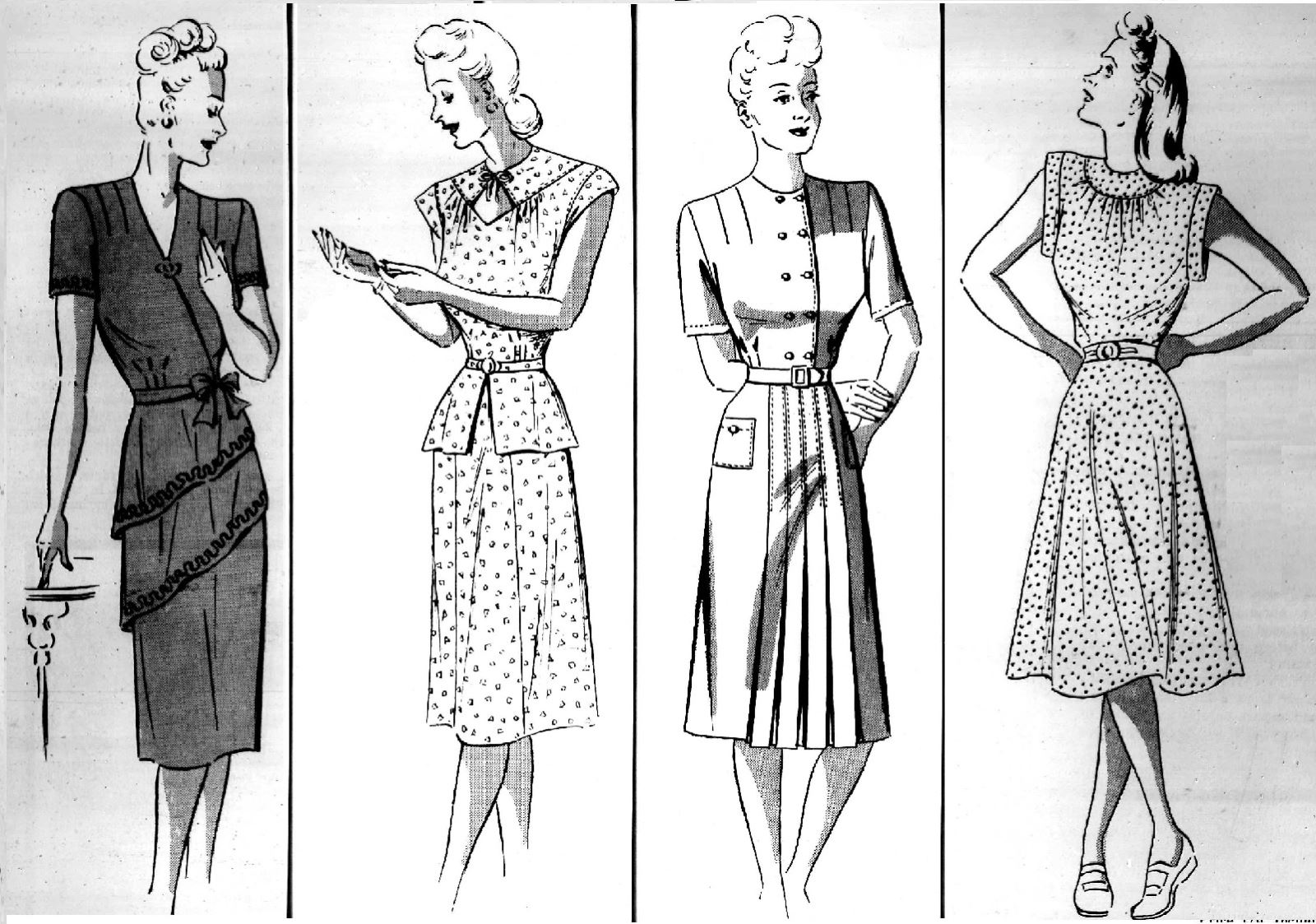 Pattern 7075: Lady's & Maid's Dress; Pattern 7073: Lady's & Maid's Dress, with or without Peplum; Pattern 7077: Lady's & Maid's Dress; Pattern 7078: Maid's Frock with one-piece Flared Skirt
© Dr Veronica R. Lampkin / www.madameweigel.com.au