8 Sep 2015

5:05 PM
Veronica Lampkin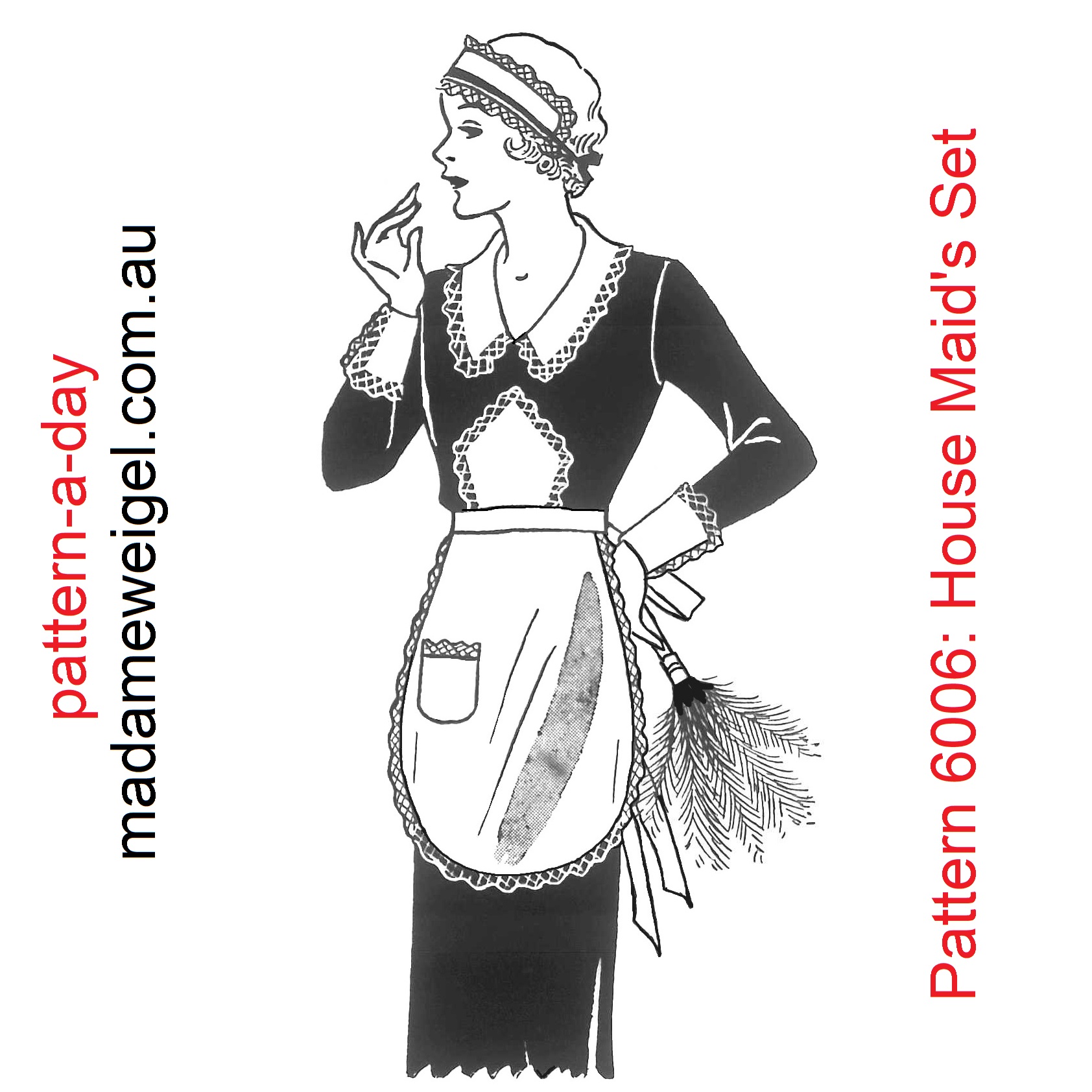 From Madame Weigel's Journal of Fashion, February 1934
PATTERN 6006: HOUSE MAID'S SET
Pattern 6006: House Maid's Set was issued in Madame Weigel's Journal of Fashion in February 1934. The accompanying text saw this as "smart and practical" and comprised an apron, head band, collar and cuffs. All pieces were edged with narrow lace, with the band held in position on the head with black ribbon. Suitable materials were organdi and muslin, and the pattern was available in sizes Small, Medium and Large. The cost was just 10d.
1934 was one of the Depression years when many struggled to make ends meet, so perhaps this pattern enabled some women to work in domestic service or cafe work - the outfit certainly would suit a vintage waitress.
Importantly, the pattern was repeated several times in Madame Weigel's Journal of Fashion, indicating that demand continued after the first issue. Repeats took place in 1934 (three times), 1935, and 1937, so the pattern remained relevant for 3 years. Repeated patterns were not unusual, but the business strategy was one that often related to more everyday patterns in general use than garments of high fashion that were more transient and ephemeral in style and desire.
This pattern is one of the 80 illustrations in my book, "Madame Weigel: the Woman who Clothed the Australasian Colonies".